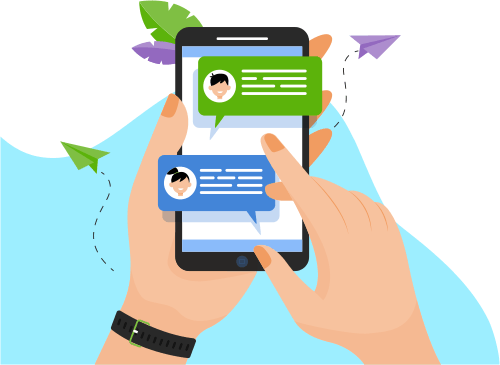 Now you can Instantly Chat with Tim!
About Me
Areas of Expertise
CMS (MVC): Wordpress, Drupal, Joomla, CakePHP
Languages: PHP, Javascript, SQL, T-SQL

...

Languages: PHP, Javascript, SQL, T-SQL, PL/SQL, VBScript.
Databases: MySQL, Oracle, Microsoft SQL Server,
Operating Systems: UNIX, Linux, Windows, OS/X (Mac), Apache
JavaScript Libraries: jQuery.
Tools: Reporting Services (SSRS), ActiveReports, Crystal Reports, ETL, DTS, ERD, PHP Admin.
Cloud Servers: Amazon AWS, Microsoft Azure, Digital Ocean, Pear, others.
Source Control: Git, Bitbucket, Subversion.
Web Developer, Florida Solar Energy Center, Sequoia Consulting, University of Wisconsin
Space Coast Florida & Madison, Wisconsin
Full stack LAMP developer: Windows, Mac, Linux, Windows Server 2008, AWS, PHP, MySQL, HTML, CSS
Wordpress, Drupal, Joomla, Apache, CakePHP
Created new web sites using PHP, HTML, CSS, PL/SQL and MySQL in Linux environment.
MySQL and Microsoft SQL Server database SQL queries to solve problems or add people to admin groups.
Installed, configured, and customized custom front-end Template extensions.
Stopped Web site crash when room assignments were emailed
Added online donation functionality to website, integrating with PayPal.
Brought Qualsys security scan from grade F to grade B
Performed Drupal Security Updates
Customized Module and Themes extensions using PHP and jQuery
Implemented computerized inventory system from scratch using Filemaker Pro.
Used Git/subversion source control management
RedPrairie (JDR) Report Developer, Tompkins International ~ Contract Consultant
On Site - Columbus OH
Created RedPrairie reports using proprietary RedPrairie Report Designer based on ActiveReports using MOCA
Reverse engineered and designed all custom documents, report, packing lists and labels.
Supervised group of developers during ramp up to Go Live date.
Data Analyst, Comprehensive Health Services
Cape Canaveral, Florida
Extracted specific data from Microsoft SQL Server 2000 database to secure database using dynamic SQL script Created
Ran weekly SQL and Access reports detailing metrics per requirements of contract
Developed intranet applications using SQL Server Reporting Services (SSRS), ActiveReports, ColdFusion, VBScript,
Investigated SQL Server 2005 bottleneck issues.
Software Engineer, Metretek, Southern Security Life Insurance, Equitrac Florida
Supported, updated, and maintained cost recovery system using C++ and Visual basic (VB). 
Developed OEM system for Pitney Bowes Corporation.
Wrote Technical Specifications for selected software.
Supported the custom real-time Automatic Meter Reading system using C and Pascal.
Designed and developed Cathodic Protection Monitoring system using C, Pascal and Perl scripts.
Education
BS Computer Science, University of Central Florida, Orlando, Florida.
Show More
Skills
Web Development
Programming Language
Game Development
Database
Operating System
Others