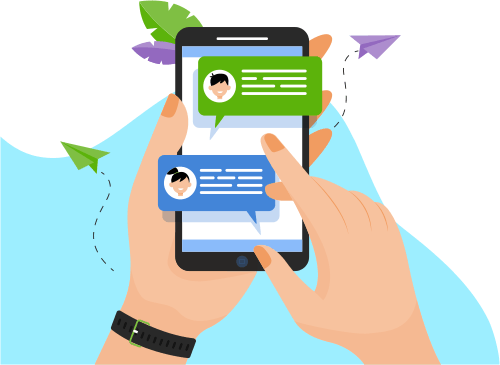 Now you can Instantly Chat with Mitchell!
About Me
About Me
Nice to meet you. I want to take a moment and share with you more about myself than the chronicles of my work embodied in my resume. Passion for excellence is the primary mantra that guides my every activity and look for a company...e. Passion for excellence is the primary mantra that guides my every activity and look for a company that shares the same values so that I can strive for my full potential. But I am always aware that "the Enemy of Good is Better", so I focus my efforts on that which is optimum. This requires a level of balance and academic discipline that, at times, appears to be at enmity with passion but that is what makes building software solutions both creative and scientific. Please read below to learn more about what I can bring to a company. Thanks Mitch.
Hardened Experience, Proven Innovation, Passion for Excellence.
Hardened Experience: Since being introduced to programming in 1983 (in my high school's first programming class), I found a natural aptitude for writing code and seeing the abstract. However, without guidance I proceeded down an unconventional yet bountiful path that yielded a colorful body of work. But it has always been the code that fueled my progression. Having experienced the early days of basic, then programming CNC machines, ultimately the Microsoft tech stack progression has driven my learning and experience. Most importantly, it has taught me the difference between practical & theoretical, and how to blend the two.
Proven Innovation: Building something that has never existed is not a flight of fancy, it is necessary. The greatest challenge to something new is education and support ecosystems, something that the client knows all too well. However, stepping out front is often the only to stand out from the herd. I am a "problem solver" and problem solving is often the first step to innovation. The real decision is "how far ahead of the problem will the solution live?" I have learned the "hard way" that stepping out too far has many risks but advancing not far enough does little to justify change. Examples of my innovations can be found in facets of investment product design to software implementing new methods of evaluating forecasted futures to optimizing the microservices ecosystem to frameworks for delivering customizable customer journeys for salespeople.
Passion for Excellence: It has never been enough for me to just do something, I have to be/do the best. I learned early on, to be the best, one simply study the best and then innovate from that starting place. I believe this is a sentiment shared by the client. The passion for excellence is the fuel for continuous evaluation of new technologies and practice to vet their value. But the most important element in the pursuit of excellence is the constant definition of the deliverable in an everchanging world. I have developed products, built customers bases and even sold a company I developed.
Show More
Skills
Web Development
Development Tools
Database
Programming Language
Software Engineering
Software Testing
Others
Networking & Security
Graphic Design