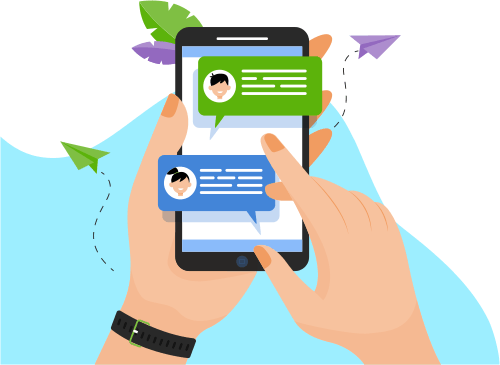 Now you can Instantly Chat with Alain!
About Me
Senior Java Developer with more than 12 years expertise with Extensive experience in Object Oriented Programming (OOP), Object Oriented Analysis and Design (OOA/D), and implementation of multi-tire web applications, desktop and mobile appli

...

Strong application development experience in designing highly scalable and available systems and good understanding of Java best practices, system scalability, and performance tuning
Hands on experience with Java Collections, Generics, Annotations, Multi-threading, Functional programming using expressions i.e. declaring functions, passing functions as arguments and using functions as statements.
Hands on experience with Restful APIs in Micro-service Environments.
Experience working with Spring Boot, Spring Security, Spring AOP, Spring Batch, Spring DI, Spring Boot, Tiles, spring web flow, Spring JMX and O/R mapping Hibernate with JPA specification.
Experience in implementing OAUTH2 and SAML token based authentication/authorization models using Spring security.
Knowledge of AWS Java SDK, AWS Compute, Network, Storage, Database and Application Services (EC2, EBS, S3, RDS, VPC, Route53, ELB, IAM).
Hands on experience with XML based SOAP and Restful web services using reference implementation of Apache CXF and Jersey respectively.
Good practice and experience in Agile Methodologies, Continuous Development (CD), Continuous Integration (CI), TDD, Daily Stand up, Spring Planning, Retrospectives.
Strong experience using Version Control System (SVN, GIT, Mercurial, CVS).
Serious practitioner of test-driven development pattern using JUnit, Mockito, TestNG.
Proficient in working with various IDEs like Eclipse, Net Beans and IntelliJ.
Proficient in SQL Queries with experience working various databases like IBM DB2, Oracle 10g/11g, SQL Server, MySQL and PostgreSQL.
Improving the experience with Angular JS by implementing various user responsive and interactive actions.
Experience with NoSQL database like MongoDB, CouchDB, Cassandra.
Proactive key member of team responsible for developing and handling core application features.
In depth experience in application building and management with Maven, Ant build scripts, and Gradle.
Experience working on various operating systems: Linux (Ubuntu, Centos, Redhat) and shell scripting, MacOS.
Excellent Interpersonal and Communication skills coupled with strong technical and problem solving capabilities.
Show More
Skills
Web Development
Database
Development Tools
Programming Language
Others
Operating System
Data & Analytics
Software Engineering