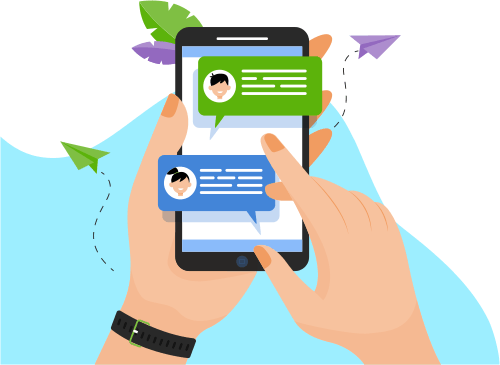 Now you can Instantly Chat with Vartul!
About Me
An experience of 8.8 years in Information Security, Web Application Security, Penetration Testing & BlockChain Security Implementation.
Certified Professional as CEHV10(EC COUNCIL) and OHCE (OFFENSIVE HACK

...

Certified Professional as CEHV10(EC COUNCIL) and OHCE (OFFENSIVE HACKING CERTIFIED EXPERT) FROM GCSRT.
Recognized in BlockChain Economic Forum as top most contributor in hackathon.
Good working implementation on DevSecOps for Docker and Kubernetes Security.
Good Working Knowledge on netcat, curl, burp suite extensions (co2, xxser), commix, sqlmap, haviz, wpscan, ssl-dos, xml bomb scanner, urlsnarf, drifnet, tasksel (server installation), poodlescanner, heartbleed scanner, http forensic tool, nmap, dimtry, netdiscover, wireshark, traceroute, host, anygryipscanner, dnsdict6, nikto and Nessus.
Good Experience in basic exploit development (backdoor) and metasploit (advanced).
Security Implementation: Firewall policies using all ports, IDS/IPS, AIDE, SNORT Implementation and Honey POT.
Good working knowledge on Wireshark analysis for incoming and outgoing traffic.
Good working implementation on Firewall policies.
Session hijacking, Cookie cadger, Image Sniffing, SSL sniffing well versed with phenomenon of VA, AVA and FootPrinting.
Good Working Implementation for standards of OWASP TOP 10(2017) and SANS 25.
WON HACKATHON from RUNS.COM (Block Chain Token), ICO.ECHARGE.COM & BUGLABS.IO.
Good Knowledge in secured implementation of API Security.
Hall of Fame from Microsoft (4 times), UpWork, Intel, Samsung and Jet Airways.
Good working knowledge on OSI layers with all protocols (HTTP, HTTPS, SSH, FTP, TELNET, NTP, DNS, VSFTPDS, SFTPD, IMAP, IMAPS, SNMP, SMTP, POP3, NFS, NIS, LDAP, BOOTP and SMB).
Show More
Skills
Web Development
Software Testing
Programming Language
Networking & Security
Operating System
Development Tools
Database
Others
Mobile Apps