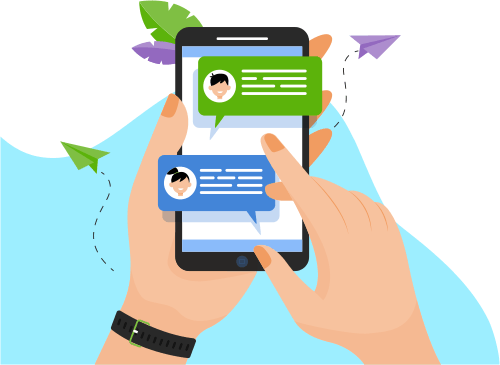 Now you can Instantly Chat with Sathishkumar!
About Me
Overall 20+ years of experience in analysis, design, development & implementation of IT solutions across various clients (Banking, Financial and Manufacturing segments ) across multiple geographies. He has deep experience in Service Delivery, Serv...nufacturing segments ) across multiple geographies. He has deep experience in Service Delivery, Service Operations, Implementing DevOps solutions, building interactive applications and automations.
PROFILE
Senior DevOps technical manager with a 6 years of consulting, implementing and maintaining business-critical computing infrastructure within private and public clouds.
Well versed with design and implementation of Continuous Integration, Continuous Delivery, Continuous Deployment and DevOps processes for Agile projects.
Experience working with different business domains including, but not limited to Finance, Telecommunication and e-commerce.
12 Years of Project and Program management experience. Have managed and executed large programs and portfolios
8 years of Technical developer experience in Java,J2EE, .Net, VB , Oracle , Power builder, C and C++
Strong knowledge in DevOps tools/scripting such as Jenkins,Maven, Ansible, Sonarcube, Nexus, Git, Chef,JIRA, Artifactory,Teamcity, Splunk etc 
Successfully implemented Anti-money laundering solution ( Norkom Alchemist TM ) for 23 countries for a leading UK based bank in 12 months duration.
Successfully lead Lending and Loan originations product customization, Implementation and support for various clients
Proven experience in executing projects in agile and traditional models.
Rich experience in Banking and Financial domain. Have good amount of experience in Lending and Loan origination systems
Program manager experience in multiple projects for teams spread across geographically. Have successfully lead large transitions of 120+ FTE across geographies.
Experience in managing Vendor and alliances specific to project needs.
Good in managing client expectations and stake holder management
Have excellent experience in handling large team size (200+) and executing / Managing multiple programs/projects.
Risk Management and mitigation of large sized projects
Reporting program / project status to various stake holders on a periodic basis. Represented my organization in steering committee and IMC meetings to CIOs and Senior directors.
Show More
Skills
Programming Language
Web Development
Development Tools
Database
Software Testing
Others
Mobile Apps
Operating System