Pawan A.
15.9+ yrs. experience-MCP Certified | (.Net, Sql, MVC, Angular, Ajax, JQuery, Web API, SSRS)

Kuala Lumpur , Malaysia
15.9+ yrs. experience-MCP Certified | (.Net, Sql, MVC, Angular, Ajax, JQuery, Web API, SSRS)
15 Years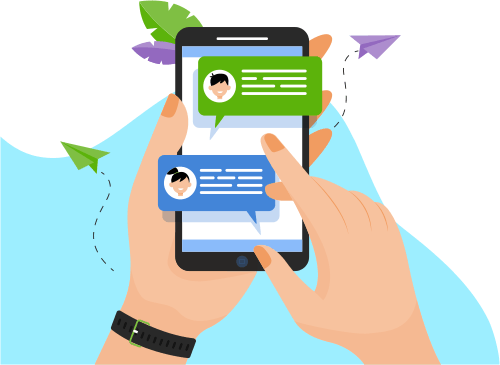 Now you can Instantly Chat with Pawan!
About Me
Overall 15.9+ years of experience in the software industry as a Programmer / Developer / Lead / Architect with Web & Windows/WinForms application development and Maintenance, including analysis, and using leading object-ori

...

Proficient in Microsoft Technologies i.e., Visual Studio 20xx with ASP.Net MVC Core 3.x and .Net Framework 4.x using ASP.Net with C# and VB.Net. 1.6+ years of experience in Silverlight 4/3 with WCF.
11.6+ years of experience in Entity Framework, LINQ and Lambda expressions, Multithreading.
Excellent knowledge and experience in developing applications in ASP.Net MVC 5/4/3 using Entity Framework 6 and WCF. Experience in creating and consuming WCF and Web Services.
Experience in full Software Development Life Cycle (SDLC) from inception to delivery of product including requirements gathering, creating functional and technical specification, design, and implementation. Experience of Agile (Scrum) methodologies, creating user stories, sprint planning and prioritizing etc.
Experience in creating Software Architecture and Design Specifications with user specifications and use cases using Visio. Well versed with UML Diagrams i.e., Structural diagrams and Behavioral Diagrams.
Experience in database design and development using SQL Server 2019/2017/2008 R2/ 2005, MS Access 2003, MySQL 9.2, Oracle 10g/9i and DB2.
Experience in developing reports using Sql Server Reporting Services (SSRS) and Crystal Report 9.0
Working experience of Angular and AngularJs with Web API 2.
Working Experience on security technologies e.g., OAuth, OpenID Connect using OWIN libraries.
Experience in working with TDD (Test Driven Development) using nUnit, MS Test and xUnit. Experience in automation testing using Selenium over C#.
Good Hands-on experience with the implementation of DRY, KISS, SOLID design principles and GoF Design Patterns - Singleton, Factory, Façade, Repository etc.
Working with higher management and business team users and business analyst to plan and propose technologies and solutions. Involved in managing end-to-end platform and respective teams including backend operations, data processing operations and other teams like deployment team.
Creating SOW (Statement of Work) document and providing the effort estimates (man-hours) for the projects. Handled and managed the SQA processes in the team.
Working knowledge of Amazon AWS and Microsoft Azure. Also has basic knowledge of Microservices, Dockers, CI/CD etc.
Good leadership skills and strong process orientation, outstanding team Player, strong work ethics, enthusiastic, quick learner with positive attitude. Excellent analytical, problem solving, communication, interpersonal skills with the ability to handle multiple tasks or projects working independently or in a team. Also, able to understand and interpret needs of end users to design quality software.
Consistent attention to detail with an ability to analyze and interpret the implication of decisions to minimize bugs and create user-friendly applications.
Ability to create and document a conceptual and detailed design and develop software based on a conceptual description of the business logic. Also involved in the Code Review process for Onsite and Offshore team members.
Involve in Campus Selection Interviews and Technical Interview Panels in candidates hiring process.
Experience in handling teams of 11-15 members. Providing the assistance in onboarding and training to new joiners in architecture and code walk-through with database.
Experience in working with global clients like UK, USA, Europe, Australia, Malaysia, Japan, China, Singapore etc. and teams located remotely (e.g., Sydney, Australia, USA, Singapore, and Sweden).
Worked with the Sweden client ManpowerGroup at onsite client location Stockholm, Sweden from Mar'14 till Sep'14.
Show More