Abhay suresh V.
Expert in Data Analysis, Business Analysis, Tableau, Qlik, and project and product management

Pune , India
Expert in Data Analysis, Business Analysis, Tableau, Qlik, and project and product management
11 Years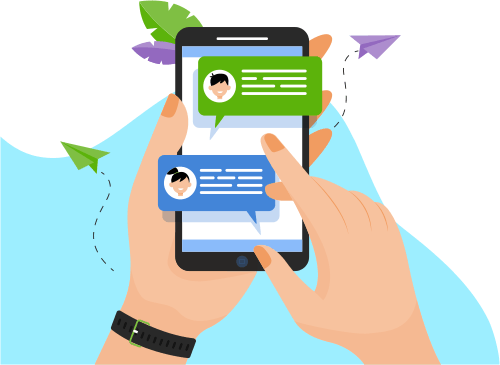 Now you can Instantly Chat with Abhay suresh!
About Me
11+ years of total extensive experience in the IT industry experience in Requirement Gathering, Data Analysis, Data Wrangling, Machine Learning Regression Modeling/Predictive Modeling, Design, Development, Testing and Implementation of vari

...

Cleansing, Processing and Verifying the integrity of Data by applying different analytical method and produced valuable predictions for different line of business across organizations.
Responsible for automating the dashboard/reports for Directors/Managers/VP's and CEO
Developed Linear Regression/Multiple Linear Regression, Predictive Modeling for workforce analytics team using Machine Learning techniques and makes sure what external factors influencing what causes the failures for the product not getting success in the market.
Expertise in shaping the data from different sources to a right shape using Anaconda Python.
Extensive experience writing complex SQL queries reading data from different data warehousing table in SQL.
Received appreciation from senior leadership group for continuous effort in identifying key metrics/KPI on the performance across the organization.
Creating high performance dashboards through qlik Sense and tableau.
Understanding the Data Structure and modeling the data for the business.
Expertise in the predictive analysis using Python and strong understanding of machine learning techniques.
Working experience in AWS cloud system.
Expertise in the Data Analysis, Data Modeling, Data Ingestion and Data Reporting.
7+ years of working on agile methodologies with experience and knowledge of project management best practices, SDLC methodologies including Waterfall and Agile.
5+ years' experience in Designing & building data visualization solutions and complex dashboards with Tableau and deploying those visualizations to Tableau Server.
5+ years' hands-on in writing the SQL queries.
Experience in python integration with Qlik Sense to setup the forecasting model.
Working knowledge of Big Data technology - i.e. Hadoop, Spark, Pig, Splice and Hive.
Track, trend and forecast websites performance on the basis of website visits, leads, clicks, calls, applications, sales, revenue, CTR, CPA, and ROI.
Analyze and develop insights from marketing data: Google Analytic, Adwords, Social, Email, etc. and external data sets.
Work with SMM to analyze and refine PPC, KeyWord, SEO and SEM campaigns and monitor ROI of the programs.
Implement, analyze and suggest actions based on A & B testing results.
Develop (Custom SQL queries), schedule and deploy the Tableau Data Sources (TDS).
Design Strategies for developing dashboard reports in Tableau and Qlik Sense.
Analyze data from large and complex datasets (including geospatial and statistical data) and optimizing dashboards for large datasets.
Work with multiple data sources into the Tableau data model in support of reporting.
Understand data movement solutions including extract, transformation, and load (ETL) processes.
Supported technical and management teams by providing predictive analytics insights, and operational analytics for effective data-driven decision making.
Excellent at collecting, analyzing, testing and presenting data (internal and external sources) to support the business questions and needs with some oversight.
Experience in ad-hoc analyses as needed using internal and external data sets.
Analyze existing marketing programs for profitability and revenue opportunity, and recommend improvements.
Very good understanding in the data source investigation, application development and user acceptance testing.
Established standard methodologies for data assessment and interpretation across multiple dashboards to ensure consistent information representation.
Good knowledge of Java (Multithreading, Collections, Data Structures, Algorithm, Design pattern and spring hibernate frameworks along with the OOPs concept), Micro services,  Python, Machine learning in data science, MongoDB(NOSQL) data testing and assessment data model.
Manage effective communication with various stakeholders, both written and verbal.
Develop / refine expertise in concepts, methods and supporting technology relevant to analytics.
Excellent analytical, inter-personal and communications skills with the ability to work in a fast-paced, individual or team-oriented environment.
Self-motivated and quick learner with a desire to stay up-to-date with current technologies.
Show More
Skills
Web Development
Data & Analytics
Programming Language
Others
Software Engineering
Database
Development Tools
Operating System