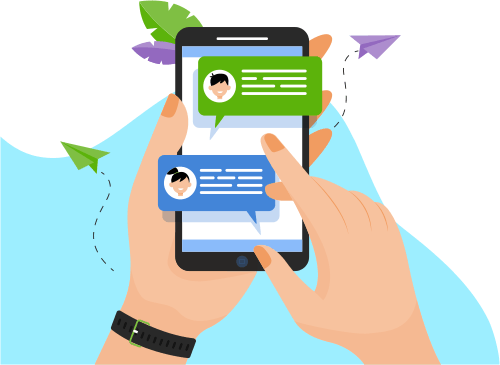 Now you can Instantly Chat with Amit!
Portfolio Projects
Description
Project Description:
Nordstrom has decided to virtualize their existing customer webservices using iTKO LISA Virtualization tool, which are exposed to various customers to access Customer Master-MDM.
Roles & Responsibilities
Participate in providing overall solution options based on Business Requirements.

Participate in analysis, design, development, testing, and implementation of Virtual components for CCM Project.

Use QA best practices building and deploying of virtual models, end-to-end using iTKO LISA virtualize for the CCM Project.

Building a QA Framework and Test Strategy for virtualization of Webservices in CCM Project.

Train Nordstrom employees in using iTKO LISA Virtualize tool.

Perform Regression, Automation testing of the applications using virtualized models.

Prepare test plans, test cases, test execution reports, defect reports, test closure reports etc.
Show More
Show Less
Description
Roles & Responsibilities
Start, build and operate Union Bank Lisa CoE (Center of Excellence) Team.

Understand the enterprise architecture of Union Bank and identify the gaps and areas of complexity where iTKO LISA Virtualize can be implemented and utilized.

Solid Quality Assurance experience including strategy planning, reporting and metrics analysis including experience managing and building test processes and frameworks; architecting, designing and delivering solutions using iTKO LISA.

Experience in configuring iTKO LISA for enterprise platform implementation.

Discussion with the Enterprise Architecture to get the overall architecture of the system to define and standardize the process for implementing service virtualization and SOA testing using iTKO LISA tool.

As an iTKO LISA Service Virtualization Consultant, developed solutions for virtualizing various services (MQ, SOAP (HTTP/HTTPS) & REST/JSON) and components for various teams at Union Bank.
Show More
Show Less
Description
Project Description:
Entertainment Partners (EP) is the global leader in entertainment payroll, residuals, tax incentives, finance, and other integrated production management solutions, with 15 offices in the U.S., Canada, the UK, and JapanCombining our comprehensive capabilities, extensive resources, and unparalleled industry experience, we collaborate with clients to help them produce the most cost-effective and efficient film, television, digital, and commercial projects. Our proprietary Vista Accounting systems and Movie Magic Scheduling and Budgeting programs are the industry standards. Our EP Financial Solutions group is the industry's largest and most experienced incentives team, drawing on unparalleled expertise in maximizing U.S. and foreign incentives.
Show More
Show Less