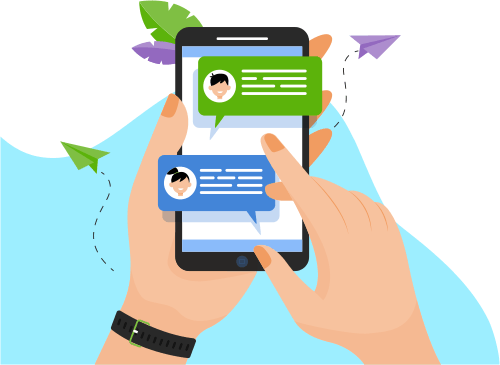 Now you can Instantly Chat with Abusiddik!
About Me
Versatile and hands-on Technical Project Manager who leads teams to design and implement successful IT projects that align business and IT objectives and deliver rapid results
Executive Summary
ü C...ctives and deliver rapid results
Executive Summary
ü Can work in ANY TECHNOLOGY attitude.
ü Willing to take ownership of projects & products and be accountable to the ultimate success of each project.
ü Handling 25+ Team members.
ü Passionate to do CODING (Fullstack) in any technology.
ü Focused, dedicated, and highly motivated IT professional with 3+ years of project management and overall 18+ years of experience. Proven track record of success in project management deliverables, including scope management, quality management, resource management, schedule management, communications management and client management
ü 2.5 years in Hybris techno functional experience
ü Proficient in managing projects on e-commerce; drafting business and project communications for interacting with VP, Development Manager, QA Manager and Scrum Masters in ensuring seamless implementation of assigned project phases.
ü Proficient in SAP Hybris Commerce 6.2 Development like HAC, HMC, WCMS Cockpit, CS Cockpit, SmartEdit, Cron Jobs, Order Management, Backoffice Developer, SAP Solution Integration(RFC, HotFolder Integrations,  Web Services(SOAP, REST), HANA DB Query.
ü Working as a Technical Project Manager and individual contributor in Hybris Technical development. Working in Hybris Commerce, Backoffice, HMC Customization, CMS Cockpit, SmartEdit, Product Cockpit, eMail process flow, HotFolder Integration, Cart functionality, SAP ECC RFC Calling, RESTFull Web Services, Order Management, Flexible Search Query, Solr, Front End Development (vm, jsp,tag etc), Impex, used Jira, Bitbucked, VSS tools for Version Control.
ü Identify and evaluate new technology developments and gauges applicability to business processes by providing the solution that satisfies business goals and objectives. Advise to the Board and the management committee on technology investments and initiatives;
ü Domain Expertise: Ecommerce B2B & B2C, Diamond Manufacturing (Rough to Polish), Jewelry Manufacturing and Trading, E-Commerce(Retail) – Business to Consumer, E-Commerce (Wholesale) – Business to Business, Textile - Manufacturing & Trading, Yarn Manufacturing System, Inventory Management System, Financials Accounting System, Taxation (Income Tax, VAT, TDS), Cable Management System, Digital / Hoarding Advertisement System
Show More
Skills
Web Development
Operating System
E-Commerce
Development Tools
Programming Language
Database
Others
Software Engineering