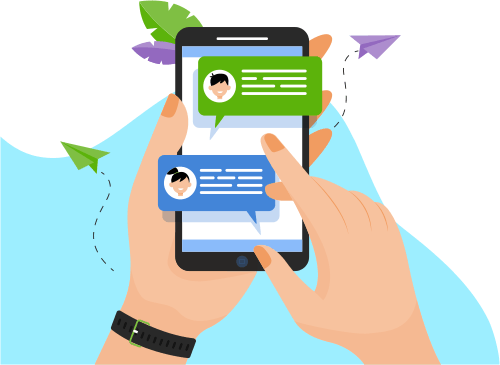 Now you can Instantly Chat with Dhananjay!
About Me
·         Associate is deeply skilled in SAP with 16 years of overall experience, completed MBA & Engineering (B.E.) education.
·         Performed client facing role for project implementation, performed SME role & succe...         Performed client facing role for project implementation, performed SME role & successfully completed major 7 Implementation, 4 Support & 1 rollout projects.
·         Experience in conducting workshop, requirement gathering, performed fit gap analysis, system configuration, business process mapping & country specific localization for multiple global location including European countries.
·         Prominent experience in industries including Chemicals, Medical & Pharma, Consumer Goods (CGS), Communication & High Tech (CHT), Mining, Automobile.
·         Experience in SAP Technology in the areas of Solution Designing, System Config. Development, Maintenance and Support.
·         Performed client facing role, worked for multi geographical onsite client location like UAE, Europe, US & worked in onshore & offshore model.
·         Diverse experience in SAP Sales & Distribution with HANA, SAP GTS & working experience with other modules MM & FI.
·         Worked on global SAP implementations projects, analyzed client business and translated customer needs into innovative technologies which fit in their IT strategy and aligned into stakeholder requirement.
·         Developed and maintained an SAP architecture strategy including SAP roadmaps, implementation patterns and associated communication materials that reduced overall complexity and increased sustainability.
·         Worked on estimation, proposals together with sales, presales presentations & meetings at the client site.
·         Provided guidance on the design, architecture and delivery of new and existing SAP solutions. Reviewed the technical design for impact analysis, recommend configuration build based on technical synergies, defined the testing approach and approve the test strategy for the release.
·         Applied in-depth knowledge of discipline/specialty area standards and processes to work. Integrated industry experience and deep professional/ technical knowledge.
·         Given business-oriented presentations to business users, demonstrated entire module functionality to business users. Led the definition of relevant business data.
·         Developed procedures and guidelines related to modification, upgrading and application of patches for SAP related systems and components.
Proven track record of participating in multi-level technology adoption including the successful development and implementation of technology roadmaps for large, enterprise-wide technology transformation initiatives.
Show More
Skills
Web Development
Programming Language
Operating System