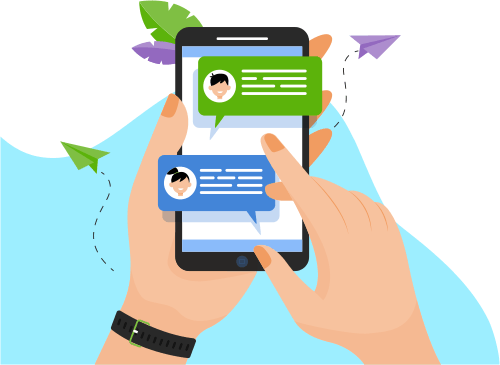 Now you can Instantly Chat with Nilesh!
About Me
PROFESSIONAL SUMMARY:
13+ years of experience in IT industry, Working as Test Lead \ Scrum Master. 

Experience on Retail (Airlines), Ecommerce and Payment solutions, BI-Analytics, CRM, Healthcare, Clinical...ience on Retail (Airlines), Ecommerce and Payment solutions, BI-Analytics, CRM, Healthcare, Clinical Trials, Life science, Capital Market and Forex market, E-learning Domain. 

Experience in Manual Testing, Mobile Testing, IOS and Android and iPad, Tabs.

Currently working with Infogain India Pvt Ltd Mumbai, as senior Consultant (Test Lead), 3rd May 2016 to till date.
Key Responsibilities as Test Lead: 
Technically competent professional with experience in executing Testing Projects, capability in managing and executing projects in an Onshore / Offshore Delivery Model and Release management. 

Establish and evolve formal QA processes, actively involved in Training and Resource hiring within organization.

Act as a Single Point of Contact to understand the business requirements and accordingly design the most effective Test Plan & strategy with the testing team. 

Closely interacted with product management and development teams to assure effective project execution. 

Developed and scheduled test executions as per agreed timelines and approach.

Having experience of SDLC and STLC (V-model and waterfall model), Agile framework, Waterfall using Big Picture in JIRA

Extensive experience on Test Process Assessment, Test Process Management, Test Planning, Estimation, Risk Analysis, Reviews, Test summary Report | Functional, Integration, System, UAT, Non-Functional Testing.

Ability to execute multiple projects simultaneously and Effective project scheduling and tracking to closure.

Preparation of the Test Plan, Define the Test Strategy and Preparation of Test Estimation, Traceability Metrix.

Identify Test Scenarios, Preparation of Test cases, Review of Test Cases and Execution of Test Cases and Analyse the Test results, Preparation of Test Summary Report. 

Defect management - Bug Reporting, Tracking and Verification, Participate in Bug Review meeting (Triage) and Bug resolution meeting.

Daily Client Interaction and Prepared Daily and weekly Status report, Organize Weekly Team meeting.
Key Responsibilities as Scrum Master: 
Certified Scrum Master Professional, Having knowledge of different variants of agile framework like scrum, Kanban. 

Working as an Agile Practitioner and Coach. As Scrum master, following are the responsibilities performed.
Collaborate with various stakeholders, user communities and project teams to learn and implement best practices.

Improve quality and increase the velocity of software delivery.

Track Iteration Progress, Assessment of team efficiency, Tracking and reporting velocity, Facilitate Daily stand up, Conduct Iteration Planning meetings, provide status reporting, facilitate estimation and release planning meetings.

Support Product Owners in prioritization of product Backlog. Establish Jira boards for Scrum or Kanban.

Manage and facilitate delivery within an iteration, Work with Product Managers on overall timeline

Track daily team progress – story status, velocity, board, Track Product Manager Story readiness (stories ready to play)

Raise relevant issues to project management group. E.g. Product Manager, Technical etc.

Own project burndown metrics and Velocity chart (velocity tracking/forecasting)

Team support (focused on removing impediments), Facilitate intra-team communication.
Manage storyboard and story management tool

Facilitate all iteration planning sessions, Story time, Iteration Open/Close, and daily stand-up meetings

Promote team building/team accountability

Work with team to ensure process quality & continual improvement
Facilitate Sprint planning, Daily stand up, Sprint Review Meeting. Sprint Retrospective Meeting.
Show More
Skills
Programming Language
Others
Web Development
Software Engineering
Software Testing
Operating System
Development Tools
Data & Analytics
Mobile Apps
Database