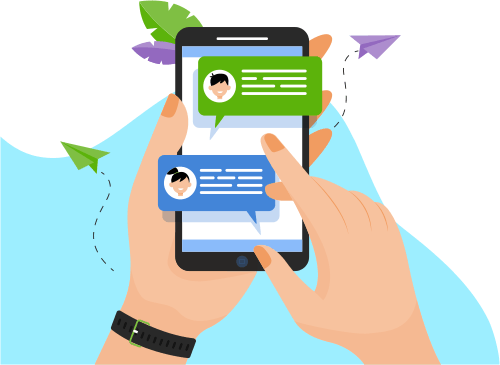 Now you can Instantly Chat with Hari kishor!
About Me
+ Experience with Ruby on Rails, along with other common libraries such as RSpec and Sidekiq
+ Good understanding of the syntax of Ruby and its nuances
+ Solid understanding of object-oriented programming
+ Good understanding of server... nuances
+ Solid understanding of object-oriented programming
+ Good understanding of server-side templating languages, such as erb, slim, haml
+ Good understanding of server-side CSS preprocessors CoffeeScript, Sass
+ Good understanding of database MySql and PostgreSQL
+ Basic understanding of front-end technologies, such as JavaScript, HTML5, and CSS3
+ Familiarity with concepts of MVC, Mocking, ORM, and RESTful
+ A knack for writing clean, readable Ruby code
+ Proficient understanding of code versioning tools Git 
Show More
Skills
Web Development
Others
Development Tools
Software Testing
Operating System
Mobile Apps
Database
Programming Language
E-Commerce
Graphic Design
Portfolio Projects
Description
SPI-1 Platform (Sales Performance International) is the smartest, fastest and most powerful way to improve sales effectiveness.
SPI-1 Assessments help to identify the developmental needs of each salesperson based on your definition of success for that sales role. This helps you to better understand the state of sales talent in your organization, enabling more precise and accurate hiring, onboarding, and development decisions.
The assessment process identifies how your people measure up against the success profile for their specific roles, and most importantly, identifies developmental gaps. These gaps then become the basis for creating individual development plans to close the gaps and achieve the acceptable proficiency level.
For the sales manager and sales leader, it offers the ability to track a salesperson's learning and
progress, which improves accountability and helps focus coaching on areas most relevant to the salesperson. The process of measuring knowledge and behavior change also holds manager and reps more accountable, and increases the likelihood that they will indeed change.
Show More
Show Less
Role
Full-Stack Developer
Description
One sophisticated gateway to accommodate all your payments needs to capitalize the emergent Chinese market.
It offers below features:
Complete management and reporting tool.

PCI standard gateway for secure transaction.

Developer friendly and e-commerce ready API kits.

Check payment transactions in real-time.

Support various reporting format for management.

Simple and Clean user interface for management.
Show More
Show Less