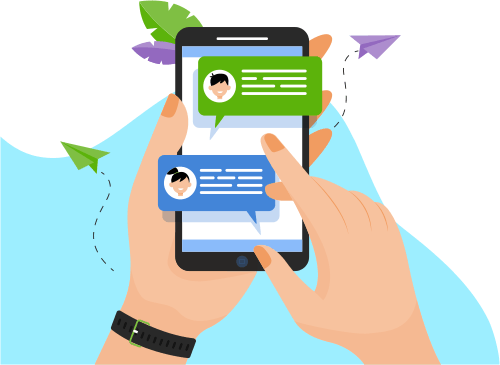 Now you can Instantly Chat with Sitaram shivaji!
About Me
Developed entire frontend and backend modules using Python on Django Web Framework.
Interactive in providing change requests and requirements collection with the client.
Implemented MVC architecture in developing the web application with t...ollection with the client.
Implemented MVC architecture in developing the web application with the help of Django framework.
Designed and managed API system deployment using fast http server and Amazon AWS architecture.
Involved in code reviews using GitHub pull requests, reducing bugs, improving code quality, and increasing knowledge sharing
Working under UNIX environment in development of application using Python and familiar with all of its commands.
Developed remote integration with third party platforms by using RESTful web services.
Show More
Skills
Web Development
Development Tools
Programming Language
Database
Operating System
Others
Software Testing
Software Engineering
Graphic Design
Portfolio Projects
Description
 Buyer Locator API is a web service that expands the suite of CBx applications to include a buyer market research application based on the current Buyer Profile/Intelligence feature in CBx Listing Experience.
Using this API you can leverage the buyer profile intelligence and buyer profile map interactivity in other applications or third party CMA product.
 
Show More
Show Less
Description
STAVPAY software is a platform as a service (PAS) providing the following:
Vendor management,Contract Management,Inventory Management, Invoice to Contract Reconciliation,Business process management, workflow approvals, with audit trail and comments,
Budgeting, with budget to actual available at point of approval,Different types of Reports.
Show More
Show Less
Description
Shelter associates is a open source social innovation project. The shelter volunteers carry out the
socio-economic/rapid appraisal/individual factsheet surveys in urban slums, then uses this information to help
channel money into the kinds of infrastructure projects that can make the biggest difference to poor communities.
To enhance survey data collection we are using KoBoToolbox and BIRT for report generation - Both are open
source tools. The shelter django application integrates KoBoToolbox and BIRT and also displays spatial slum
analysis on google map. The model is robust and can be easily scaled and deployed to other NGO's using docker.
Show More
Show Less