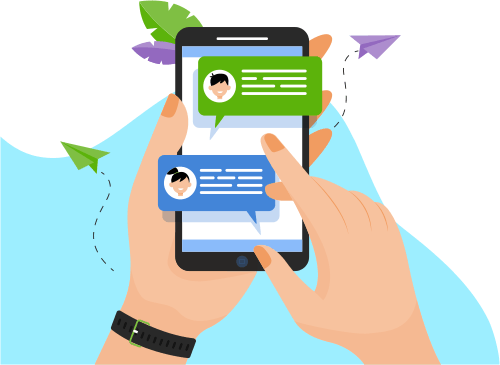 Now you can Instantly Chat with Somanadha satyadev!
About Me
My name is Somanadha Satyadev Bulusu and I go by Satya. I am very excited to know that you have an open position in your organization and I would like to present myself as a potential candidate for that. I am providing my details below.
Wo...ike to present myself as a potential candidate for that. I am providing my details below.
Work Profile:
Have been in the software industry for the last 20+ years that include 11+ years US onsite experience and rest in India. Playing Technical & People Leadership roles for the last 4.5 years. 
As a Scrum Master guided teams in making multiple product releases with regular    cadence. Experienced in running multiple scrum teams across globe. 
As a People Manager, involved in hiring and mentoring of team members and looked after their compensations and other growth aspects. 
As a Delivery Leader communicated & negotiated with stakeholders and customers within the company and outside and helped them by understand their needs and deliver them as per their need and plan. 
As a Technical Leader supported fellow team members by providing technical advices and involved in coding as well whenever it was needed
Technical Profile:
I started as a C/C++ developer with Infotech Enterprises Ltd. (Now known as Cyient) and after working  there for 3 years I moved to US. 
After working as a contractor for Sabre and EDS for 1.5 years, I joined EDS (later bought by HP) as fulltime employee. There I worked on C++, Java, C#.net and other Microsoft technologies such as MFC, ATL/WTL, SQL Server etc. After working with EDS/HP for 10 years I worked for Freeman, Voxai Systems as technology consultant. Before moving back to India, I worked for a company called MEDHOST.
After coming back to India, I Joined GE Intelligent Platforms division as a Technical Architect in the month of March, 2012. Later I became a Team Lead in the same group and has performed both technical and people management activities. In the month of March 2016, I moved to GE Digital (internal transfer) and took the responsibility as an Engineering Manager for the Historian Product. I moved out of GE Digital in the month August, 2019 as Senior Software Engineering Manager due to family & personal reasons and since then I have been busy working on perusing Artificial Intelligent & Machine Learning 
Education Profile:
I have an MSc in Mathematics and MTech in Computer Science & Engineering both from Osmania University. 
In between my post graduate degrees, I did a Post Graduate Diploma in Computer Applications (PGDCA) from Jawaharlal Nehru Technological University as well.
Please let me know if you want to hear more about me.
Thanks in advance,
Satya
 
Show More
Skills
Web Development
Software Engineering
Others
Programming Language
Development Tools
Database
Software Testing
Operating System
Data & Analytics