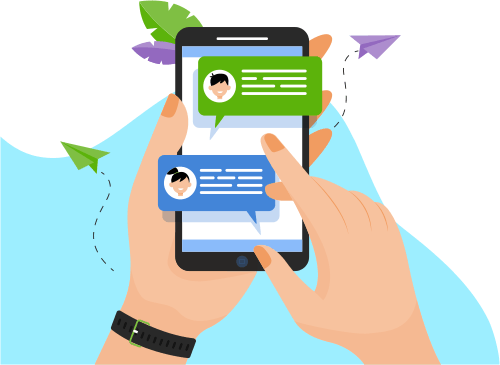 Now you can Instantly Chat with Rahul!
About Me
 I have around 8+ years of experience in Microsoft Dynamics CRM and .Net related technologies. I've been a part of many successful CRM implementations across various business domains.
I specialize in the development of MS Dynamics CRM A...ations across various business domains.
I specialize in the development of MS Dynamics CRM Applications using technologies such as C#, ASP.NET, MS SQL Server, SSRS, JavaScript, HTML, JQuery, XML, O DATA, SharePoint Integration, Scribe, Web API, CI/CD, Power Platform.
Excellent analytical and problem-solving skills. A significant part of my work history has involved acting in the capacity of experts and developers specializing in finding solutions for various clients. Having excellent communication skills, I am accustomed to leading and working within teams on diverse projects and interacting closely with clients, many of whom are well-known international corporations. These projects have required a high degree of team coordination and interaction to be completed on-time and within budget. Also, I did the requirement gathering & fit-gap analysis with client BU.
Specialties:
MS Dynamics D365/2016/2015/2013/2011(Customization,Integrate with User side application-Portal ,Work Flow, Action, SSRS,Dialog,Plugins,Hosting Services,Using Jquery/JavaScript,ODATA query,Web API,Security,Mail router,Outlook configuration, Integrate clickDemension Kit, DNN, CPQ, HubSpot(Lead generation)), ASP.NET,C#,MVC, MS SQL ,SCRIBE integration/Migration, Outlook App, Web API, Azure functions/Bus/Apps.
* Agile methodology, Daily Scrum, Client Communication, Sprint end demo.
* Requirement document writing, and Technical specification document.
* Providing estimations, design approaches, Risk Analysis, code analysis.
* PowerApps, Flows, Microsoft Teams, Delve
Migration & Upgrade :
MS CRM 2013 on-premise to D365 online
MS CRM 2011 on-premise to D365 online
MS CRM 2015 on-premise to D365 online
Show More
Skills
Web Development
Others
Database
Development Tools