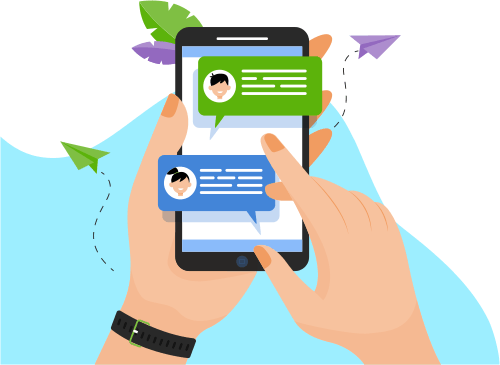 Now you can Instantly Chat with Swapnil!
About Me
    Working as a Senior BI Consultant & PreSales (QlikView / QlikSense ) at NCS Group Singapore.
    Analysis of the specifications provided by the client and understanding the business.
      Involved in the Requirements gat...provided by the client and understanding the business.
      Involved in the Requirements gathering (gathering, analyzing, and documenting 
      business requirements and data specifications).
     Professional experience in the field of developing Business Intelligence and Data Warehouse            applications.
     Designing Data Modelling and Loading data from multiple data sources.
     Good hands on experience in optimising the reports, queries can be done at Server Level, Script Level and Design Level.
    Experienced in interacting with business users to analyse the business process and requirements and transforming requirements into screens, designing database, documenting and rolling out the deliverable.
     Experience in complete project life cycle including documentation, analysis, and development and testing.
     Enthusiast and Experienced Qlik developer- the pioneered in-memory Dash boarding tool.
Expertise
    Expertise in Dashboard Development & Report Designing / Development Skills.
    Sound Knowledge of QlikView ,QlikSense & Qlik NPrinting.
    Familiar with DWH tools namely Business Object 3.0 & Informatica 8.5
    Competent Knowledge of Oracle SQL & PL/SQL, Data Warehousing.
    Extensively used Qlik reporting functionalities such as Incremental load, Generic load, Cross table, Partial load, Sorting, QVD, Section Access, Variables, Procedures, and Macros etc.
    Familiar with database such as MS SQL Server 2008, Oracle 10g/9i.
Show More
Skills
Database
Development Tools
Web Development
Others
Portfolio Projects
Company
International Visitor Arrivals Dashboard
Description
The objective of this dashboard is to quickly summarize Vistor Arrival Details to executives so they can get the important facts about their business briefly. The concept behind this dashboard is to provide a scannable view of tourism Industry
Show More
Show Less
Company
ST Health Care Dashboard
Description
A logistics dashboard allows for the monitoring and reporting on important logistics KPIs concerning warehouse operations, transportation processes and the overall supply chain management. It is a modern analytics tool that helps to visualize and optimize logistics operations through advanced data analyses.
Show More
Show Less
Company
Sales & Procurement Dashboard
Description
Object of qlik dashboard is to find the right balance between revenue, Qty, marketing costs, GP & Margin and a seamless user experience. A big part of your success depends on attracting the right customers who are interested in the products you are selling. Most people find products by searching for them either in a web browser or within a website. Either way, you want to know which keywords drive traffic and generate revenue.
Show More
Show Less