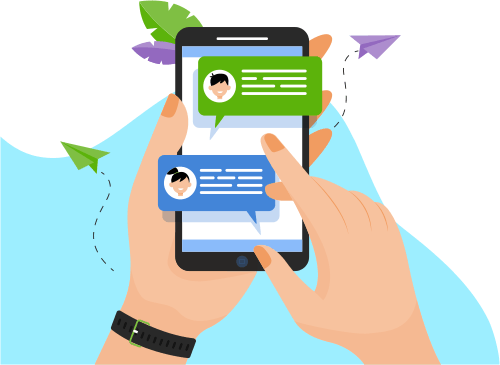 Now you can Instantly Chat with Yogendra!
About Me
Yogendra has expertise building and maintaining the web application with problem solving skills. Yogendra has 6 Years of experience in software development with multiple technologies and frameworks like - ReactJs, Redux,, JavaScript, C#,ASP.Net MV...elopment with multiple technologies and frameworks like - ReactJs, Redux,, JavaScript, C#,ASP.Net MVC,.Net 4.0+, SQL Server, DataDog and Google analytics for monitoring and analytics.Before Wonderment, Yogendra worked with US based top companies like CVENT and Cognizant. Yogendra is Full stack developer and his carrier he has developed robust frontend and backend application with developing application design and their Architectures. Yogendra has ability to work in different project development mythology like Agile (Scrum). he has experience on code review process and working with international clients mainly from US.
I have 6yrs of experience in that majorly worked on ReactJs, Redux, JavaScript,AWS and develop most complex application using front-end technologies, i think i feel i am best fit for this position
http://beta.millionstories.com/
https://admin.singleton.link/
https://app.stg.castingnetworks.com/casting
Show More
Skills
Mobile Apps
Web Development
Others
Programming Language
Development Tools
Database
Software Engineering
Operating System
Graphic Design
Portfolio Projects
Company
Singleton Foundation(Million stories)
Description
Million stories is the platform to teach their client about the finance management, so this is web application which is similar to any video streaming application like Netflix or Youtube.
We have two portal which has been buildup on ReactJs using Redux for store. One portal is Admin which maintain and manage the media content and second portal is Client which is to stream/display the media content.We have use google authenticator, Redux with thunk as middleware.
Show More
Show Less
Company
Casting Networks Internal Tools
Description
B21-Internal tool is admin portal for casting network, which is a internal portal for casting network. We are building this internal tool application on ReactJS on front End, Node Js for back end server for API we are using GraphQL Apollo client.
Show More
Show Less
Role
Full-Stack Developer
Description
Cvent has a core Product Event Management that's has various components like web surveys, e-marketing, Event registrations, event-launch. I have worked on most of them starting from the front-end to back-end services.
Cvent has its own customized architecture for services which is on concept of SOA (Service oriented architecture) I developed most of the services which are on Web-API and dropkick on Java.
Developed different modules on MVC using patterns like Dependency injection. For logging error/exception I have integrated with Splunk.
Developed features like Address verification services and cost management etc. Also designed pricing model and account creation and activation services.
Show More
Show Less