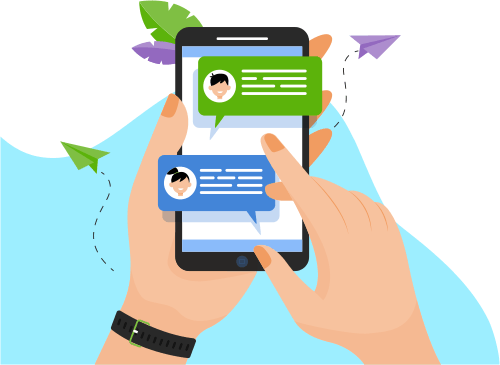 Now you can Instantly Chat with Mannan!
About Me
I am self-motivated and hard working person with 8 years of experience in iOS Development. I am capable of working in highly competitive environment. Has developed and enhanced understanding of the technical aspects of software engineering. Indepe...t. Has developed and enhanced understanding of the technical aspects of software engineering. Independent of technology and platform, I am ready to learn and can work in any environment.

Key Qualifications:

- Deep knowledge and experience in IOS application design and implementation.
- Swift 4.0, 4.2, 5.0, 5.1
- Updated knowledge of XCode 8, 9, 10, 11 and iOS 8, 9, 10, 11, 12, 13
- Experienced in all aspects of iPad/iPhone application development including designing for all types of screen sizes and orientations.
- Well versed in user-friendly design, performance improvement, documenting code, refactoring, continuous integration, TDD and unit testing.
- Complete understanding of Object Oriented Features and Complete app life cycle.
- Experienced in XML and JSON Parsing using SBJSON, NSXMLParser, and NSJSONSerialization, AF Networking, Alamofire
- Extensive knowledge of various frameworks including: UIKit, Core Data, AVFoundation, EventKit, AddressBook, MessageUI and Core Location frameworks, Apple Music, Airplay
- Familiar with UI design implementation using both Storyboards, Autolayouts and NIB files
- Worked with QA leads, Graphic Design leads, Project Managers, and Shareholders to effectively develop applications

Specialties:

Objective-C, Swift, iOS SDK, iPhone, iPad, Cocoa Touch, Xcode, Prototyping, Core Animation, SQL, UIKit, AppKit, In-App Purchases, iAd, Google Ads, App Store Configuration, Core Graphics, Core Animation, Core Location, Map Kit, Social Framework, UI/UX, Autolayout, Cocoapods, iAds, Google Ads, Google Services, Firebase, App publishing, Crashlytics, Crash reporting, Google Firebase analytics, JIRA, Bit Bucket, Deep Linking, MVC, MVVM, MVP, Payment Gateway.

I strongly believe in:

- growing technically, professionally and personally.
- team work.
- doing work intelligently.
- giving more than 100%.
- to work with sincerity and with positive attitude.
Show More
Skills
Software Engineering
Mobile Apps
Web Development
Programming Language
Development Tools
Graphic Design
Operating System
Database
Others
Software Testing