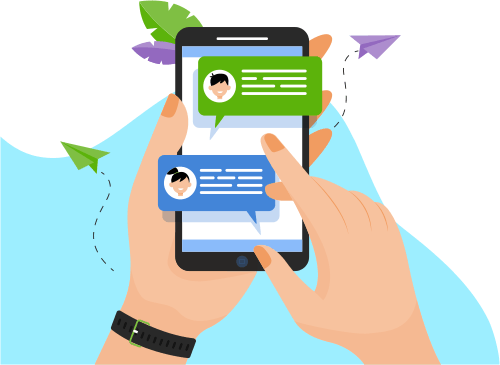 Now you can Instantly Chat with Aditya!
About Me
Block Chain
Currently working as a lead Fabric developer for a production-based Supply Chain Hyperledger Fabric project for a major South-Eastern Petroleum Company 
Created and Deployed Multiple Proof

...

Created and Deployed Multiple Proof of Concept of Track and Trace, Farm to Fork, Tip the Farmer in Hyperledger Fabric. 
Written and studied various Smart Contracts in Solidity like Crowd Sourcing, Voting and Auction DAPP. 
Deployed EKYC, MORTGAGE and Supply Chain solutions in Digital Assets DAML. 
Integrated MQTT and Hyperledger server with Dell Boomi to ease up the infra-setup process. 
Trained in MultiChain and Hyperledger Sawtooth, Indy.

Analytics/ML
• National runner up at Data Hackathon organized by Analytics Vidhya and NMIMS Mumbai 2018. • Created and Deployed various Machine Learning and Deep learning models for multiple Kaggle and AnalyticsVidhya competitions. • Deep understanding of various models like Merkel chains, LSTM, CNN using pyTorch and TensorFlow. • Expertise in SAS, Python, R and C++ which I used for various projects other than Analytics. • An 8-weeks certification program in Machine Learning by none other than Andrew NG. (Certificate) • Big Data Analytics and Data Science Associate certification by DELL-EMC.
2016-2018  
Cloud • Cloud Computing Associate certification by DELL-EMC. • Worked and handled AWS Ubuntu instances for Blockchain deployment and Machine Learning. 2017-2019
 Robotics/IoT
• Proficient at multiple embedded systems & languages including 8051, Arduino, emdedded C. • Experienced in building small scale systems using Raspberry Pie for home automation. • Secured 1st position at a line follower and Obstacle Avoider at College Level.
 2017
Video Editing • Experienced in cinematography, direction, screenplay writing and video Editing using Adobe After Effects and Premiere Pro.
2015
Show More
Skills
Web Development
Programming Language
Mobile Apps
Data & Analytics
Networking & Security
Others
Graphic Design
Portfolio Projects
Description
Created a project which tracked moving medicines real time to ensure perfect physical measures were taken on Hyperledger Fabric.
Show More
Show Less
Company
Budget reconciliation
Description
Confidential project.
Used to reconcile expenses and hence saving 8.2 million in reconciliation every year
Show More
Show Less