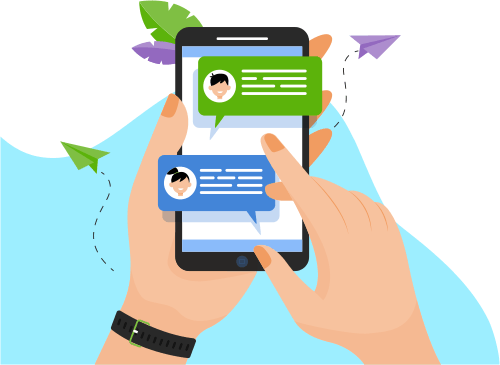 Now you can Instantly Chat with Deepinder!
About Me
If it is to do with JavaScript, I am the guy you are looking for. Angular, React, Node JS are few of my passions. I have been writing code for almost 3.5 years now. Over the years, I have found a particular knack of picking up new hobbi...de for almost 3.5 years now. Over the years, I have found a particular knack of picking up new hobbies and learning things while on the way all related to technology. I have experience in deployments, choosing web technologies, designing web systems, writing code and planning technical roadmaps. Recently, I have developed a Chat application from scratch which delivers a whopping 300K messages daily.
I also write a tech blog on medium, you can check it out here https://medium.com/iamdeepinder
Show More
Skills
Others
Web Development
Programming Language
E-Commerce
Development Tools
Operating System
Database
Graphic Design
Portfolio Projects
Description
Worked on Internal Panels in Angular 1 which were widely used by Merchants.
Worked on Maps and tracking of bikers on Jugnoo Delivery Vertical.
Handled an order management panel of Jugnoo Menus Vertical.
Revamped the code and UX of Panels resulting in 40% increase in user engagement.
Designed processes for cleanup and performance improvement that minimized loading time by 15%.
Show More
Show Less
Description
Online Marketplace Platform built on Angular 7 with 300+ clients.
Marketplace with functionality of custom theme where user can write their own HTML and CSS and have their own custom theme.
Custom theme functionality built with Angular Component Factory to serve Dynamic Components made my user.
Integrations with various payment platforms like Stripe.
Currently working on migrating this project from Angular to Reactjs.
Show More
Show Less