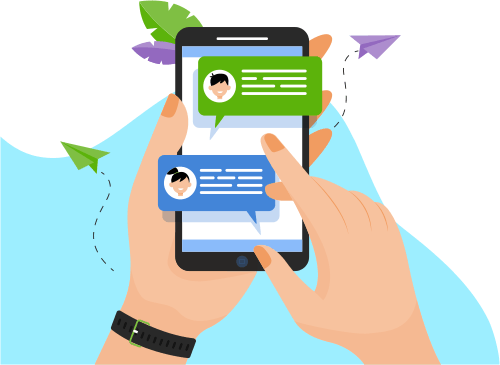 Now you can Instantly Chat with Saravana!
About Me
I have a total of 30 years of experience in IT industry working in different capacities with 20 years of experience in PeopleSoft HCM Techno-Functional consultant.  I have worked with various medium and large enterprises in Singapore as a PeopleS...onal consultant.  I have worked with various medium and large enterprises in Singapore as a PeopleSoft Consultant for clients like Port of Singapore Authority (PSA), Government of Singapore Investment Corporation (GIC), Sony, FedEx and U21 Global.
PeopleSoft HCM Consultant
15 years of experience with Requirements gathering, Functional specifications, Analysis, Design, Development, Support, Trouble shooting and Maintenance of PeopleSoft Federal and commercial HCM Systems 8.0/8.3/8.9/9.1, for full life cycle implementations.
Worked as a PeopleSoft functional Lead, Business analyst, Test Lead and Techno functional consultant.
Expertise in supporting PeopleSoft HRMS systems.
Excellent exposure with PS HRMS Systems Implementation and support.
PeopleSoft Upgrade experience.
Experience in leading teams with a team size of 4-5 working on PeopleSoft implementation, Upgrade or any support projects.
Extremely motivated team player with solid organizational and time management skills
Skills Snapshot:
Technical Skills : PeopleCode, SQRs, ServiceNow, Alfabet, Power BI
Functional Skills : PeopleSoft HRMS 7.5,8.X,9.1
 Skill Summary
Expertise in supporting PeopleSoft HCM systems.
Drafted number of functional requirement and technical design documents for various business requirements.
Expertise in System Testing, Integration Testing and User Acceptance Testing.
Experience in using PeopleSoft Application designer, PS Query and SQL.
Expertise in using TOAD and SQL developer and writing queries.
Expertise in handling PeopleSoft security requests.
Trouble shooting, analysis and debug Peoplecode error messages.
Developed PS Queries for the users and provided ad-hoc data as requested by the users by writing SQL's.
Excellent written and verbal communication skills and maintains healthy relations with business and end users.
Show More
Skills
Programming Language
Database
Others
Web Development