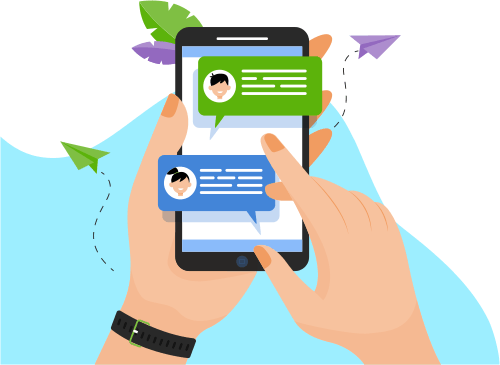 Now you can Instantly Chat with Arif!
About Me
Deliver tactical and strategic improvements to large scale Java/J2EE/.Net Web based product Formulates and defines system scope and objectives through research and fact-finding to develop or modify moderately complex information systems Design, de...ugh research and fact-finding to develop or modify moderately complex information systems Design, develop and test Java based solutions using common standards and frameworks such as Angular, AngularJs, MVC, JSP, JPA, JavaEE, .Net, Spring, Spring Boot and Hibernate Maintain and update all existing J2EE, .Net applications as needed Translate software requirements into working and maintainable solutions within the existing application frameworks Implement the product's lifecycle: Design, development, quality, deployment and maintenance Develop and adhere to best-practices for developing applications Continuously contribute to team performance improvement and collaboration Collaborate effectively across teams.
I have expertise in these:
✅ Java Spring MVC
✅ Java Spring Boot
✅ Spring Security
✅ Salesforce Developer
✅ Aspect Oriented Programming
✅ Hibernate
✅ Spring JDBC
✅ Spring JPA
✅ Angular JS
✅ Angular 7
✅ Java & Elasticsearch Specialists
✅ UI/Vaadin 10 framework
✅ Firebase
✅ SOAP Web services Integration
✅ Restful Web Services
✅ Image Loader Library (Glide, Picasso)
✅ Google Maps API
✅ Google Places API
✅ Push Notifications
✅ Payment Gateway Integration
✅ SMS Gateway Integration
✅ Offline Database (SQLite, Realm)
✅ Barcode/QR Code Scanner
✅ Social Media Integration
✅ Ads Integration
✅ Convert website to an app
✅ Third Party SDK integration
✅ Git (GitHub, Bitbucket)
✅ Swagger,Docker,MongoDB,NOSQL
✅ JavaFX
✅ Database Architect
Why Me? -
I am a Full Stack Java developer in Web development skills with 3+ Years Experience. - I can also configure server and design database. - I provide high quality product with timely manner. - I am very easy to communicate. If you are looking for a solid, detail-oriented and "DO WHATEVER IT TAKES TO GET THE JOB DONE" kind of person who never quits, adheres to deadlines and is as reliable as death and taxes then get in touch with me.
Looking forward to work with you on interesting projects.
Show More
Skills
Web Development
Database
Networking & Security
Software Engineering
Others
Portfolio Projects
Role
Full-Stack Developer
Description
Designing and developing high-volume, low-latency applications for mission-critical systems and delivering high-availability and performance.
Contributing in all phases of the development lifecycle.
Writing well designed, testable, efficient code.
Show More
Show Less
Description
Health application system, designed to handle the health related benefits of client employees.
It facilitates the client employees to choose their medical benefits as per their health and family structure.
Show More
Show Less