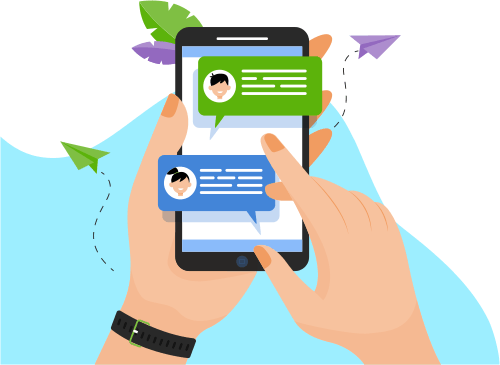 Now you can Instantly Chat with Nagendra!
About Me
Have 9+ years of experience in Software testing (Manual testing, Automation testing, Database testing & Web service

...

Expertise in software functional and non-functional testing, and test planning, test strategy and management, test estimation, test lead activities, authoring of test requirements and test cases, peer reviews, designing of requirements traceability matrix, test execution, defect reporting and tracking.
Experience in implementation of different QA methodologies/policies, strategies and plans in all stages of SDLC. Strong knowledge of STLC, SDLC (Waterfall, V Model and Agile) and DMLC (Defect Management Life Cycle).
Reviewed test scenarios and test cases for UAT and regression testing to support pre and post implementation of applications and production issues along other business groups in addition to maintaining Requirements Traceability Matrix (RTM).
Extensive experience in writing test scenarios, test cases design, test execution, defect tracking and follow-ups with Dev and BA teams
Responsible to identify the scope of testing, Project Estimation and resource planning for a project.
Having good leadership skills.
Hands on experience in reporting defects by using TFS and JIRA.
Excellent knowledge in SQL Server, My SQL and Oracle Database Systems and Linux Platform.
Good exposure on TOAD tool.
Determine milestone deliverables, Communicate changes to schedule, Determines impact of schedule changes on quality objectives, Coordinates schedule with dependent groups.
Good knowledge on Cloud technologies (Microsoft Azure and AWS).
Dynamic team player who is consistently motivated toward success and completion of projects with an ability to work independently.
Experience in Test Environment Setup.
Well versed with Various Testing Phases and Testing Techniques.
Experience in Web Service Testing, REST API Testing and Soap UI Testing.
Good exposure on Soap UI & Postman tools.
Experience in Community Testing and EHR Testing.
Good knowledge on ETL Testing/Data Warehouse Testing.
Experience in preparing the 21 CFR PART11.
Good Exposure on HL7,GMP, ICD, CPT and DICOM.
Experience in Healthcare domain (Clinical trials and EHR) and ERP.
Strong Experience in Automating Web Application Testing using Selenium Webdriver with TestNG framework.
Good exposure on different Automation Frameworks (Key word driven, Hybrid,BDD, Uniq and Medley)
Good exposure on Java Programming and Python
Good exposure on GIT,Bitbucket,Kubernetes and Jenkins.
Writing Test cases using Element locators, Webdriver methods, Java programming features and TestNG Annotations.
Good Exposure on Microsoft Test Manager (MTM), ALM (QC).
Experience in executing SQL queries in order to view successful transactions of data and for validating data.
Experience in Validating the Crystal Reports and BOBJ Reports.
Sound knowledge in Apache Big data-Hadoop Testing using Cloudera, YARN, HDFS, Hive, Putty, Pig, Flume, Map Reduce, Sqoop, HBase, Spark and Oozie.
Excellent knowledge with distributed storages (HDFS) and distributed processing (Map reduce, Yarn).
Good Exposure on Mongo Db and PostgreSQL.
Show More
Skills
Data & Analytics
Programming Language
Software Testing
Development Tools
Web Development
Software Engineering
Database