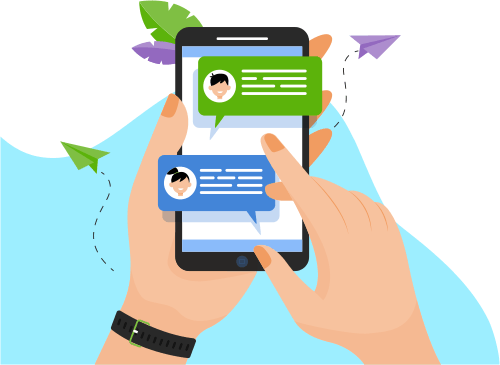 Now you can Instantly Chat with Subrata!
About Me
Subrata has played many lead roles in numerous Oracle ERP full life cycle implementations in last 18 years in USA. Expertise in managing & executing projects with complex integrated solution on Supply Chain including Order to Cash, Procure

...

Subrata has experience in consulting, Go-to-Market & Sales/Pre-sales across industry domains. Prepare global strategic model to support identified gaps between existing solution and global operating scope to be deployed over multiple phases across remaining life of the program.
With experience across Steel, Pharmaceuticals and Health Care, Food and Restaurant, Manufacturing, High Tech industry, Merchandising and Apparel, Network, Test and Measurement system and Semiconductor, he has worked with clients to provide strategic guidance to build a world-class digital organization. Certified Oracle Cloud Inventory Management Implementation Specialist.
Excellent in Client Relationship Management & Team motivation skills. Experienced in Outsourcing work culture and managed diverse cultured teams. Deep business process knowledge in several functional areas Strategy, Planning, Scoping, and Implementation experience.
Subrata has delivering ideas using emerging technologies and converting them into industry propositions where different industries loses millions of dollars for different product cycle.
Global work experience in managing large projects in well-known multinational corporations – Deloitte, Capgemini, Honeywell, Sun Micro System, Fujitsu, Agilent, EDS and GE Power.
He has led several client solution engagements on digital and modern disruptive technologies and is recognized as a thought leader on the topic within and outside.
Understand client's business process, flow, and business rules based on the line of business and give the work around solution to the business that is not supporting in Oracle EBS within the budget, time frame, resource, and cost.
Project Manager experience with different SDLC process and methodologies and can adopt according to the requirements.
Responsible for developing a good relationship with the respective clients, get inputs from the client and communicate to the team members of the project.
End to End management and co-ordination of the project and responsible for the successful completion of the project. Ability to monitor the cost, calculate the number of resources for the project and deploy it for the project.
Leadership in Program & Service Delivery management. Also has very strong exposure in Technical Strategist, Cross functional team management, execution multi-million-dollar IT projects & service on time and budget.
Solid skills in writing proposals and identifying, managing and mitigating Project Risk. Proven ability to deliver quality IT products and services on schedule and under budget.
Excellent interpersonal skills in communications, client relations, and negotiation. Have strong exposure in Project management, requirement gathering, resource management, end-to-end Project monitoring and Control, Client interfacing, Vendor Management, Project metrics, quality and processes for the project, maintain a team, managing project issues, AIM methodology.
Extensive knowledge in the modules Order Management, Shipping, Advanced Pricing, AME, Purchasing, Inventory, Bills of Material, Work In Process, Costing,  Receivables, Payables, Quote, Iprocurement,  Isupplier, ECO, APC, Sourcing, MSCA, WMS , Service Contracts, Oracle Alert, AOL, IB, and Quality.
Show More
Skills
Web Development
Database
Others
Development Tools