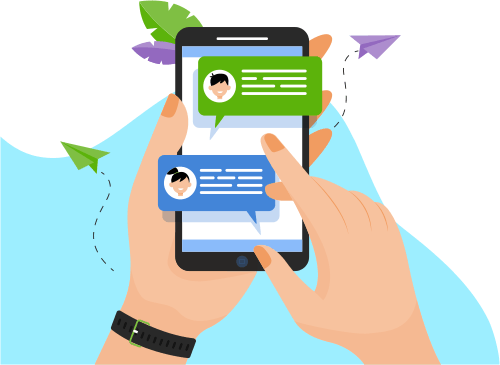 Now you can Instantly Chat with Guillermo!
About Me
13+ years of experience in IT industry with a wide range of experience in analysis, design, development and implementation of Client Server & Web Based Applications in various Microsoft related Technologies.
Effectively involved i

...

Effectively involved in converting Business requirements Specifications into Technical Requirements Documentation.
Expertise in all stages of Software Development Life Cycle (SDLC) including Requirements, Analysis, Design, implementation, integration, testing, deployment and post development. Experience in creating data flow diagrams including Class diagrams, Interaction diagrams, State diagrams and Deployment diagrams using MS-Visio.
Expertise in design & implement various custom built solutions using ASP.NET 3.5, 3.0, 2.0, 1.1 & 1.0 in Visual Studio .NET 2017/2015/2010/2008/2005/2003, Visual InterDev. Expertise in working with various ADO.NET components including DataSet, DataTable, DataAdapter, DataReader, DataView, Generic List, etc.
Expertise in enforcing security in ASP.NET through Authentication, Authorization & Impersonation & Website Administration Tool in .NET 2.0.
Expertise in Database Design, Database Programming and Normalization using SQL Server 2000/2005 and Oracle 9i, 10g, creating stored procedures, Triggers, Indexes, Functions, Views, Joins & etc.
Expertise in MVC, JSON, Angular 6+, Unit Testing, TDD, DDD, DevOps, Agile, .NET Core, Git, WebApis, IIS, CI/CD, C#, HTML, CSS, Code Quality, Leading Development Teams.
Knowledge on generating various Reports using SQL Server Reporting Services & Crystal Reports. Knowledge in importing & exporting database using SQL Server Integrations Services (SSIS) and Data Transformation Services (DTS Packages).
Strong Knowledge in XML related technologies: XML, XSL, XSLT, XPATH and XML Schema.
Strong Knowledge in Object Oriented Methodologies implemented in conjunction with various Design Patterns like DAO, Abstract Factory, MVC, etc.
Show More
Skills
Web Development
Software Engineering
Database
Development Tools
Programming Language
Operating System
Others
Graphic Design