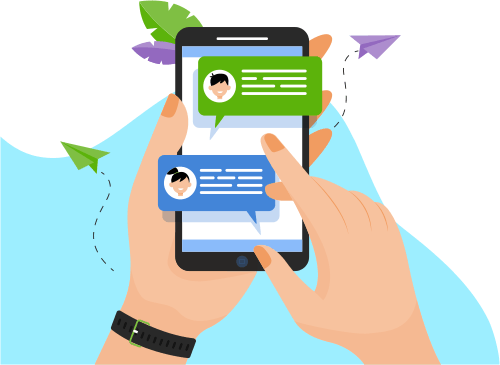 Now you can Instantly Chat with Ranganath!
About Me
Hi,
I am excited to submit my application for the Android Engineer position at your company. I believe my skills and background will help me quickly exceed expectations for this role.
 ...my skills and background will help me quickly exceed expectations for this role.
Constantly updating my skill set, I am proficient in the latest iterations of Java, Kotlin, C++, Android Jetpack Architecture components, RxJava, Hilt(dependency injection) etc. 
I have a Bachelor's degree in Computer Science from IIIT Hyderabad  and have spent the past five years at Xome-India my main responsibilities revolved around building cutting-edge mobile applications, testing and debugging applications and developing updates to improve app usability. I also collaborated with the marketing department to help define client needs and how best to accommodate them. I have been involved in the entire lifecycle of Mobile app development. Among my responsibilities at Xome-India were to develop Auction and Retail Applications,  solve problems, debug apps and participate in new product development.
My career path as an Android Mobile Developer over the past five years feature accomplishments summarized below:
Helped create and test two enterprise applications Xome Auctions and Xome Retail. 

Exceeded customers' needs, improving app functionality and focusing on object-oriented design

Am well-regarded for writing efficient, reusable code that prioritizes security 

Helped create backend services for Mobile Applications as a part of making the mobile team self-sufficient.
My skills and experience in designing and developing applications for Mobile devices will be of great benefit to your company. I'd love to discuss the further role with you.
Sincerely
Ranganath
+91-9884463349
Show More
Skills
Web Development
Others
Mobile Apps
Portfolio Projects
Description
Worked as an Android developer and helped in developing the Xome Auctions android project from ground up.
Used latest Android features like MVVM, Rxjava, Dagger, Kotlin, Firebase (Analytics, Crashlytics and App distribution), 3rd party authentication(Facebook, Google and Apple), Maps SDK,OkHttp2, retrofit,  youtube SDK etc.
Show More
Show Less
Description
One of the developer in a 4 member team to work on this project. 
Used then latest Android features like  Java, Okhttp, Retrofit, crashlytics, MVP Architecutre, Maps SDK, 3rd party authentication(Facebook, Google), Event bus
Show More
Show Less
Company
Xome Auctions API
Description
Working as a back end developer for Auctions Project developing API's for mobile applications.
used RESTful API architecture, .NET , MVC to develop the API's
Show More
Show Less