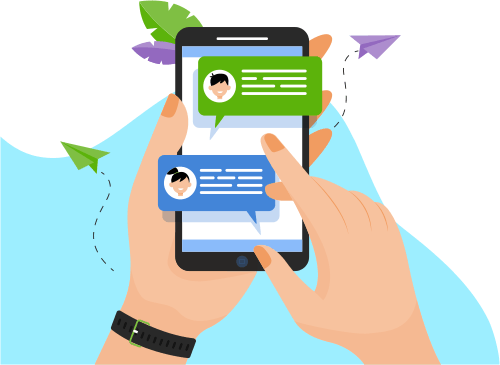 Now you can Instantly Chat with Meiyan!
About Me
I provide a complete, start-to-finish web design and development service that is completely bespoke and tailored to your business. I have designed and developed WordPress themes for large brands and companies all over the world and specialize in h...and developed WordPress themes for large brands and companies all over the world and specialize in higher end, creative website design and WordPress theme development for start-ups, small-medium sized business and enterprise level companies.
Show More
Skills
Web Development
E-Commerce
Programming Language
Database
Graphic Design
Others
Portfolio Projects
Description
John Hughes is West Coast writer based out of Seattle who was having trouble with tracking and obtaining subscribers via his online blog. When we discovered it wasn't a technical issue coming from the back-end of the site, I suggested the problem might actually be the user's experience.
Show More
Show Less
Description
Todd, the owner of ToddsFotos, is a professional real estate photographer and videographer. He's so well-known within the California market that for years he got most of his business by word of mouth. While that's still true to this day, he recognizes the importance of having a professional website, especially when local competitor websites were outshining his own. Redesigning his site also gave us a chance to add pertinent copy information and sales points about his business and services for any new prospective clients.  
Show More
Show Less
Description
The first step to redesigning Pioneer's site was to look at their current content on the old site and see what was missing or what could be improved. In the form of a wireframe (where design is less important), this content was reorganized from least to most important based on the subject of the page, as well as the type of viewer – revisiting vs. new to the site. Copy was either added for additional info to new visitors or edited down for scannability.
The next step was to visually design the site, which began with improving their visual brand. My approach was more strategic than not, in that I investigated nearby competitor websites and discovered that the majority of auto leasing sites really focused on promoting the cars and had a traditional mechanical/auto aesthetic to their design.
Pioneer Auto, on the other hand, was family-oriented and boasted great customer relations – an angle that would set them apart visually as well as personally. I stuck with the same color green as previously used to keep their company recognizable with old clients and to signify the financial benefits they offered to new customers. Then I used words like "friendly", "family", "easy", and "informative" to guide my visual decisions in choosing a secondary color palette, photos, and icons.
Technical services which I also brought to the table included updating their hosting provider, developing the site, implementing site plugins, adding basic SEO, and concluding with a suite of video tutorials so they can easily update and add new inventory and content in the future. After the site was completed, I also provided updated social media avatars and a new FB hero banner to complete their basic brand experience.
Show More
Show Less