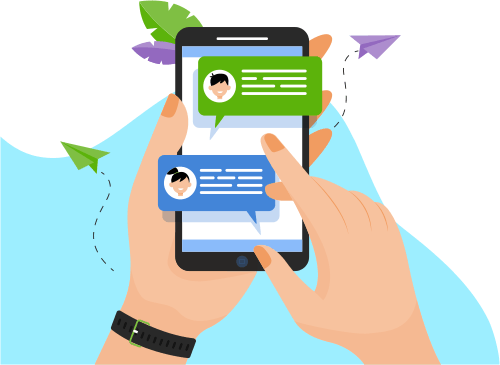 Now you can Instantly Chat with Chinmaya!
Skills
Data & Analytics
Programming Language
Development Tools
Web Development
Software Engineering
Database
Operating System
Others
Graphic Design
Portfolio Projects
Description
Data globalization| Pyspark | Hive | AWS S3| Databricks | Git | Airflow | GCP | Google Ad Manager | PostgreSql: Unified the global data architecture and building data pipeline to have data in one place for all markets where Condenast operates. It help company to merge various markets under one umbrella.

Enhanced ad operation project | Pyspark | Hive | AWS S3| Databricks | Git | Airflow | GCP | Google Ad Manager | PostgreSql | Oracle: Designed and implemented the workflow to include EBDA deals from Google Ad manager and integrated with the slack for sending notification about the health of the process. It helped in inclusion of revenue generated from EBDA deals in company's net revenue.

Optimised and enhanced indirect sales pipeline | Python | Hive | AWS S3 | Luigi | Unix | Git | PostgreSql : Stabilised the process in term of agreement between vendor and business regarding the period of data that the file would hold and improving the code base and handshaking between process and logging framework as well as integrated few new partners into the pipelines too. As a result, the pipeline is running smooth and more reliable and taking less time to complete.

Design and implemented new data pipeline | Python | Hive | AWS S3| Airflow | Git | PostgreSql | Google Ad Manager : Analysis through Google Ad Manager API to fetch ad targeting information and design and implemented the complete workflow to feed GAM API ad targeting information into our systems. Helped downstream team like Market Science team to derive interesting insights.
Show More
Show Less
Description
 Migrating few on-premises projects to cloud infrastructure | Scala | Spark | Unix | AWS S3| Amazon
EMR | Excel Reporting: Design and Implemented solutions to migrate few legacy projects from on premises
platform to cloud infrastructure. Helped to move these projects to cloud infrastructure and also ensure faster and
smoother run which in turn facilitate the earlier availability of essential reports to business.
◦ Automatic commission and decommission of cluster | Ansible | Python | Java | Control-M | Amazon
EMR : Implemented solution to bring up the cluster and once, all jobs for the days are done, bring down the
cluster automatically. Helped in saving cost in term of computing resource and remove any manual intervention.
◦ Feature enhancement and code-base optimization to specific market research reports | Scala | Unix
| AWS S3| Excel Reporting | Amazon EMR : Added new features to the existing market research reports on
business needs. Enhanced the code-base to make it more readable and structured and optimise wherein required.
It helped in standardising the code base and adding in important information in existing reports.
 
Show More
Show Less
Company
Uses cases for Big Data Implementation
Description
| Hadoop | Hive | Sqoop | Pig| Cloudera | Hue: Learned about the Big Data ecosystem and different framework and tools associated with it.Written solution for many real life use cases where big data is implemented
Show More
Show Less