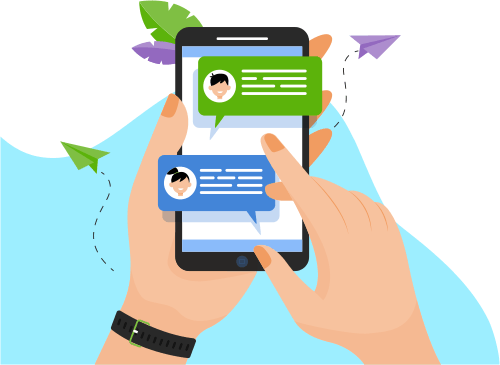 Now you can Instantly Chat with Hassan!
Skills
Web Development
Development Tools
Operating System
Programming Language
Networking & Security
Database
Others
Software Testing
Graphic Design
Portfolio Projects
Company
DSV Global Transport
Description
Used Active MQ for messaging service in the applications.
Coded SQL, PL/SQL for backend processing and retrieval logic.
Performed Low & High-Level application design documents by Sequence Diagrams, Class Diagrams using Microsoft Visio tool.
Used Database Connector to connect with My SQL and Oracle databases using Mule ESB.
Integrated Mule ESB system while utilizing MQ Series, HTTP, File system and SFTP transports.
Responsible for Coding, Unit Testing and Functional Testing and Regression Testing of the systems.
Implemented data transformation using XPATH, XSLT, DataWeave, custom Java classes.
Use Mule components including File, SMTP, FTP, SFTP, JDBC Connector and Transaction Manager.
Used MEL (Mule Expression Language), an expression language that provides a consistent, standardized way to work with a Mule message's payload, and properties.
Produced spring framework artifacts and code building& deployment via Maven.
Worked on fixing bugs and Production Support.
Created MULE ESB artifact and configured the MULE configurations files.
Used Spring framework for IOC, AOP and DAO layer design patterns.
Worked on Hibernate Object/relational mapping according to Mongo database.
Used hibernate annotations to avoid writing a mapping file.
Participated in Agile – Sprint methodologies to do requirements gathering, analysis and planning.
Show More
Show Less
Description
uilt JAX-RS services and exposed them using REST component.
Implement Exception Handling, Logging, and Error Handling.
Design and develop enterprise services API specification using RAML and REST schema.
Implement Security mechanisms like Security Certificates, key Exchange, and Encryption, Decryption and OAuth Authentication &
Authorization using Access Token and SM session cookie.
Create Mule ESB helper class to call the Mule flow, connection end point and connectors.
Build and Deployment of services in Mule ESB server.
Create Mule application that uses connectors SFDC, Message Transformer, Choice Exception Strategies, Batch processing.
Create HTTP inbound/outbound flows, java and XSLT transformers and Security of Mule endpoint.
Build Deploy and Test applications or flows using Mule ESB and build and deployed the services.
Developed the flows/orchestrations for integrating the components written on top of different internal platforms using Mule ESB and Implement Mule flows for each entity with retry mechanisms with private secured flows.
Manage performance of the services by using "Scatter and gather" and "choice router"
Code walk-throughs, Mule Debugging, and Error fixing.
Participate in daily scrum meetings to discuss the progress of the project and any blockage of the work and the solution of the block.
Show More
Show Less
Company
Boston Scientific
Description
Work on requirements to translate business rules into business component modules.
Participate in design and Drawing UML diagrams such as use cases, sequence diagram.
Participate in the design of user interface and business layers.
Participate in development of controller component using Servlets and view component using JSP, XSLT, CSS, HTML and JavaScript for the client-side validation.
Created use cases diagrams, activity diagrams, sequence diagrams and class diagrams.
Worked on Spring-DAO based declarative transaction management.
Implemented Hibernate and spring framework.
Participated on the back end to modify business logic by making enhancements.
Responsible for writing JavaScript for the validation in client side.
Participated in design and implementation of contract Web service.
Implemented business logic-coding framework to seamlessly map the business logic into respective value beans.
Publish web services to help users interacting with Web Services.
Develop functions and Store Procedures using SQL and PL/SQL for the application.
Write database queries using SQL and PL/SQL for accessing, manipulating and updating Oracle database.
Used Clear Case to merge code and deploy them in to a central depository location.
Environment: Java 1.5, J2EE, SOA services, JSP, Agile/Scrum, Eclipse, HTML, XML, CSS, JavaScript, AJAX, ANT, WSDL (Restful), SOAP, XML, TCP/IP, JavaScript.
Show More
Show Less