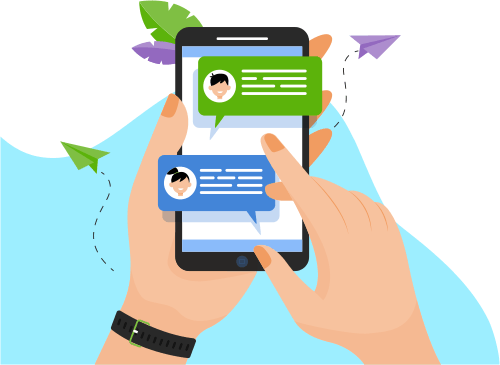 Now you can Instantly Chat with Satrajit !
About Me
·        Offering over 15 years of IT experience in spearheading Solutions Architecture, Pre-sales, Technical Requirement Analysis and Business Analysis; managing the entire gamut of BSS & OSS on various p...Analysis and Business Analysis; managing the entire gamut of BSS & OSS on various projects like Data Migration & Transformation, Implementation, Pre-sales, Design, Development, Integration and Support
·        Forward-focused Solutions Architect with expertise in concepts of end-to-end project planning & implementation from scope management to activity sequencing, effort & cost estimation, risk analysis to quality management in coordination with the business & stakeholders
·        Extensive exposure in delivering Data Migration Projects including testing & verification of configuration and baseline data, development of migration & configuration scripts, integration with provisioning, order & inventory management and mediation systems, business set-up and roaming partner configuration & maintenance, development, integration, deployment, testing and production support; drove the migration planning & execution both from legacy to E/// BSS products and data migration to Cloud from on-premise datacenters.
·        Solutions Expert with skills in supervising variety of activities such as designing solutions as per client needs, providing pre-sales support, migrating application, implementing process automation, engineering and so on; providing proposals to clients, solution strategy support encompassing briefing on client feedback / insights
·        Acknowledged from customers across Africa, Middle-East, South Asia, Europe for excellent delivery, strong business understanding, efficient & quick resolution of major production issues.
·        Excellent knowledge in AWS (EC2, EBS, S3, IAM, Lambda, API Gateway, Autoscaling, RDS, DynamoDB, VPC, SQS, CloudWatch etc.)
·        Rich experience in leading web design & development using Node.js, HTML5, Bootstrap, CSS, JQuery
·        Led the successful execution of projects such as TAG One-BSS Full Stack Implementation, Vodafone Egypt Billing Upgrade, Econet Zimbabwe Full Stack Implementation, Ericsson Charging & Billing in One Training, Operation Improvement Billing & so on
·        Knowledge of e-TOM Framework, ITIL, Cloud Computing Best Practices, IAAS, PAAS & SAAS Concepts
Excellent leadership, planning & relationship management skills with capabilities in managing cross-functional teams that evolves solutions collaboratively
Show More
Skills
Software Engineering
Web Development
Development Tools
Programming Language
Database
Software Testing
Operating System
Others
Mobile Apps