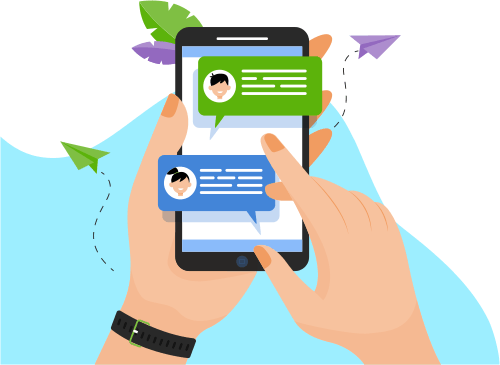 Now you can Instantly Chat with Diwakar!
Skills
Web Development
Database
Development Tools
Programming Language
Software Testing
Operating System
Portfolio Projects
Company
Kyivstar (Ukraine)
Description
Kyivstar is a Ukrainian telecommunications company, provides communication services and data transmission based on a broad range of fixed and mobile technologies, including 3G and 4G (LTE). "Kyivstar" mobile network covers all cities and towns of Ukraine, as well as more than 28 thousand rural settlements, all main national and regional highways, majority of sea and river coasts. As of the year 2018, Kyivstar is the largest mobile operator, as well as one of the largest internet providers of broadband access, in Ukraine.
Show More
Show Less
Description
Jazz GSM is a telecommunications brand by company PJSC vimpelcom, founded in Russia, PJSC vimpelcom is Russia's third-largest wireless and second-largest telecommunications operator. It provides a range of services for prepaid and post-paid customers to individual and corporate clients and internet services provider in formed by the merger of Mobilink and Warid.
Show More
Show Less
Company
Beeline (Kyrgyzstan)
Description
BeeLine GSM is a telecommunications brand by company PJSC vimpelcom, founded in Russia, PJSC Vimpelcom is Russia's third-largest wireless and second-largest telecommunications operator. It headquarters is located in Moscow. PJSC Vimpelcom has been a subsidiary of Vimpelcom Ltd., which has become Veon in 2017. Beeline among world's most top 100 powerful brands. It provides services like placing orders, recharges, barrings, etc..,
Show More
Show Less