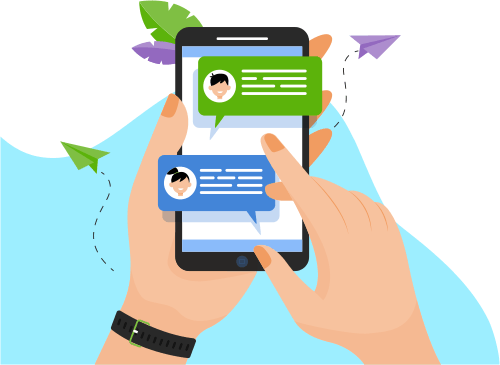 Now you can Instantly Chat with Sara estefania!
About Me
I am a Systems and Telecommunications Engineer focused on data analytics and business intelligence, using cloud tools from Microsoft Azure and Google Cloud Platform. I can develop ETLs, data warehouses, cubes (in Analysis Services) and reports (...ogle Cloud Platform. I can develop ETLs, data warehouses, cubes (in Analysis Services) and reports (in Power BI). I program in Python, Java and .NET. I am a Microsoft Certified - Associate Data Analyst.
Show More
Skills
Web Development
Data & Analytics
Programming Language
Database
Others
Development Tools
Software Testing
Graphic Design
Portfolio Projects
Company
Analytics and Information Management for Pensions - Ministry of Labor Colombia
Description
Traditional analytics and advanced analytics project that generated 8 models to analyze information related to pensions in the ministry of Labor in Colombia. The development carried out for this project includes:
- Documentation.
- Information architecture.
- Creation of ETLs in Azure Data Factory.
- Management of SQL Server databases.
- Creation of data warehouse in SQL Server.
- Creation of cubes in Analysis Services.
- Creation of reports in Power BI.
Show More
Show Less
Company
Development of Open Data for the Attorney General's Office of Colombia
Description
For this project, the Open Data methodology proposed by the ICT Ministry was implemented, in which the following activities were carried out:
- Identify the information available.
- Analyze the information to determine if it is publishable or not.
- Prioritize the information to define what is published in the short, medium or long term.
- Document the information, thus defining its metadata and
- Structure the data to present it in open formats.
- Publish the data so that it is accessible to citizens (process carried out through SQLdata warehouse, ETLs in Azure Data Factory, Web Apps to create APIs, Azure Functions to automate this process and Logic Apps to integrate these components).
- Communicate the publication made and promote the use of data.
- Monitor the quality and use of open data (a dashboard was implemented in Power BI connected to Azure Functions).
Show More
Show Less
Company
BI project in Google Cloud Platform for SURA-IM
Description
The client wanted to know the income from all the different countries in which they had activities. I worked building Data Warehouses in Google Cloud Platform with Big Query and I used Cloud Dataflow to design the needed ETLs. I stared this project by testing someone else's code, but after that, I had to build my own data pipelines.
Show More
Show Less