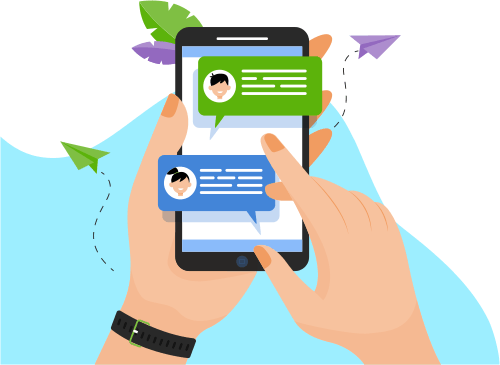 Now you can Instantly Chat with Nagesh!
About Me
Involved in SRS and PRD Analysis.
Experience in Functional Testing, Non-Functional Testing, Regression Testing, Retesting, UI Testing & Compatibility Testing of Software Applications.
Extensively involve

...

Extensively involved in Preparing and Reviewing Test Cases.
Experience in Preparing Test Data as per requirements and Executing Test scenarios.
Used SOAP UI AND Postman tool for Web service and API Testing.
A clear understanding of WSDL, UDDI, and Assertions used for validations in Web Services Testing.
Responsible for Test Case Writing, Execution, Bug Tracking, and Reporting.
Actively involved in Review of test Case.
Performed Functional, Non-Functional and Retesting, Regression, Sanity, and Database testing.
Enough exposure to all stages of SDLC.
Mapped the business requirements with a test case by preparing a Traceability matrix.
Strong knowledge of the whole Software Test Life Cycle (STLC).
Work closely with other testers and developers with bug fixes and Defect Analysis Using defect management tools such as Jira.
Worked on Software quality assurance Process Agile Methodology.
Wrote SQL queries to access the data from the database tables and reported data for database testing using SQL commands to ensure data integrity.
Familiar with database Concepts i.e SQL.
Knowledge of Preparation of Test Plan & Requirements Traceability Matrix (RTM).
Developed User Defined functions to support the automated scripts. Used the Data-driven Testing-using Selenium
Experience in Automation Testing Tools like Selenium WebDriver.
Having knowledge of Selenium WebDriver and TestNG.
Able to handle Iframe, PopUps, and Dynamic WebElements.
Extensive experience in writing Xpath to find the elements over the Web Application.
Performed Cross-browser Testing timely manner using Parallel Automation through TestNG.
Understanding of JAVA, OOPS Concept, Collection framework, Array, and String class.
Able to run the test cases for all browsers namely IE, Chrome, and Firefox through Cross Browser Testing.
Experience in Build Management Tool which is Maven for the Data-Driven Framework, Repository management tool like GitHub, and Continuous Integration tool like Jenkins.
Involved in discussions like Bug Scrub and Defect Tracking Meetings along with Developers & Team Members.
Show More
Skills
Database
Software Testing
Web Development
Development Tools
Software Engineering
Operating System
Others
Graphic Design
Portfolio Projects
Company
Merrill Edge MarketPro
Description
Merrill Edge is helping simplify banking and investing, advancing better money habits, and making an impact in communities around the world. The Merrill Edge app provides us access to the tools to help us make more informed investing decisions on devices. Trade stocks, ETFs, mutual funds, and options, and review open orders. Check balances and holdings, including pending and past transactions. Get the latest quotes, analysts' ratings, and up-to-the-minute news headlines with Set alerts to help to stay on top of our investment accounts and securities. Monitor, manage and create new watchlists on the device at specific intervals.
Show More
Show Less
Company
CRM billing System
Description
A customer Relationship Management (CRM) solution is a set of applications that give you information-driven sales, service, and marketing. CRM is built on an open, standards-based architecture that streamlines business processes, improves data quality, and allows all your key divisions to draw from the same source of data Integration Solution for increases customer satisfaction, delivers value-added services to customers, and improves multi-channel capabilities and effectiveness of marketing solutions in less time. Together, these combine to give you a substantial competitive advantage over other players in the market. Astound Broadband, With CRM, Commit your company owns the single best tool for customer success—accurate information. Customers need this degree of flexibility in both service delivery and cost.
Show More
Show Less