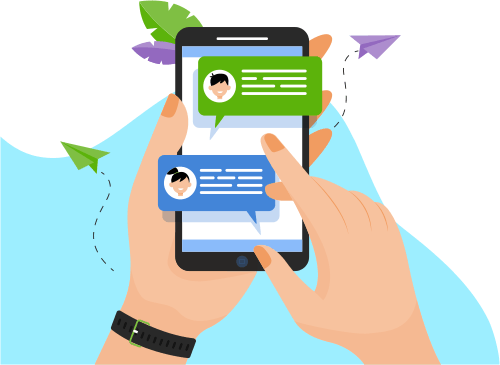 Now you can Instantly Chat with Yashwanth!
About Me
A 5 Year-experienced DotNet-cum-Oracle developer, from a challenging work environment who had been working with the latest technologies, including cloud.
A process oriented ITIS personnel with vivid coding experience in developing

...

A process oriented ITIS personnel with vivid coding experience in developing and maintaining web-based applications and Web APIs using ASP.NET MVC technology through C#. Quoted estimates and practiced through all phases of the Software Development Life Cycle.
Proven track record to lead teams and complete projects ahead of time. Strong communication skills and being a team player is an added advantage
AZ 900 Microsoft Azure Fundamentals
Generic Tools Expertise - Toad, RoboMongo, SoapUI, PGAdmin
Show More
Skills
Web Development
Others
Database
Software Testing
Development Tools
Programming Language
Operating System
Portfolio Projects
Company
iPortal Application Developments
Description
 Application Developments and Upgrades written through C# using ASP.NET MVC technology
Development of Web-APIs interacting with OracleDB, MongoDB & PostgreSql
 Continuous monthly releases through Azure Pipelines and DevOps
 Implementation of Azure Application-Insights and Splunk for error spotting and activity monitoring
Release Management and incident tracking through ServiceNow, JIRA, TFS and BMC Remedy
Show More
Show Less
Company
EPMS Application Developments
Description
Development of new components written on VB.NET for UI and PL/SQL for Backend WCF services connecting public client APIs to fetch Market
Data and publish it as Scheduled Jobs, written on VB.NET
Performance Enrichments on PL/SQL scripts & ETL queries
 Version Control, Code Migration, Team Management and
Security Management using Azure TFS
 Server Management, Disaster Recovery readiness
 Security compliance, vulnerability mitigation, external audits
 Created BRDs, Technical & Functional flow documents
 Conducted code reviews and test case reviews.
Show More
Show Less
Company
Dynamics CRM WebAPI Connection
Description
Created Modern Authentication mechanism to connect with Dynamics CRM
Used entity framework to perform CRUD operations on CRM 
Show More
Show Less