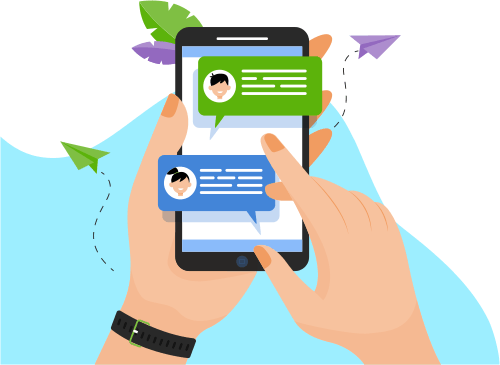 Now you can Instantly Chat with Vishal !
About Me
Detailed-oriented & responsible Software Engineer, having experience of defining requirements, designing, implementing, testing and delivering complex back-end and web applications using variety programming languages and technologies.

Tec...lex back-end and web applications using variety programming languages and technologies.

Technical proficiencies:

- Strong in Data Structures & Algorithms.
- Highly Skilled in Java, SpringBoot & Microservices.

- Database: MySQL, SQL developer, DBeaver

- Servers: Apache Tomcat,

- Tools: IntelliJ IDE, Eclipse IDE, Git, Postman, Putty, WinSCP.

- Methodologies: Object-Oriented Programming, Test-driven Development.

Other Skills:
- Problem Solving
- Quick Learner
- Multitasking
- Teamwork
Show More
Skills
Web Development
Development Tools
Programming Language
Data & Analytics
Database
Software Testing
Others
Portfolio Projects
Description
This application is web-based. It is banking related product through which anyone can apply a personal loan online. In this application we are using goverment data also to verify PAN, for checking the CIVIL score, GST and AADHAR verification. Using analytical skills we are identifying the customer behaviour (BAD or GOOD). If customer is good we will further process the lending process otherwise it will declined by the Admin.
Show More
Show Less
Company
Pulse Report Automation
Description
This Project aims to get the useful insights from the dataset through automation and improve the processing that will reduce time, efforts and error for execution processing. Pulse is a monthly tracking report for the Acquisition Strategies, which is applicable for different types of banking products, like loans and cards etc. So, it describes that, Volume and performance of the strategies are in line with the benchmark /expectation at the time of strategy development or not. It is developed using Python, VBA, Excel and PowerPoint.
Show More
Show Less