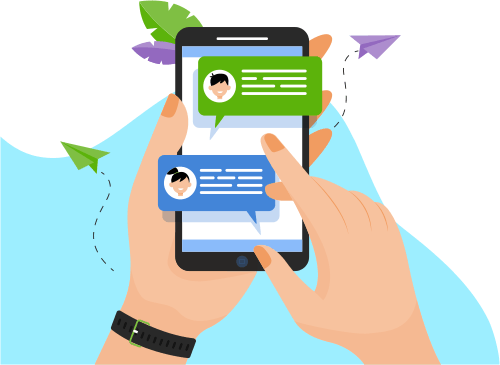 Now you can Instantly Chat with Bhaskar!
About Me
Working as BI Lead Consultant with good experience in Collecting Analysis, Designing, Developing, Maintaining, Documenting, Testing, Deploying and

...

, Maintaining, Documenting, Testing, Deploying and Supporting various business systems.
Holding 10 years of IT experience in various Data Warehousing Tools like OBI, Informatica, DAC & Oracle (SQL/PLSQL) Database.
Worked Extensively on Oracle BI Administration Tool, Presentation Services, Answers & Interactive Dashboards.
Experience in Business Model development with Dimensions, Hierarchies, Measures, Aggregation Rules, Time Series Functions and Cache Management.
Expertise in implementing Oracle BI  Security like Groups and Data Access, Metadata Objects and Web Catalog Objects like Dashboard, Pages, Folders and Reports
Experienced in Deploying of Web Catalog in various Dev/Test environments.
Experienced in designing customized Interactive Dashboards in OBI using Drill down, Guided Navigation, Prompts, Filters and Variables.
Experienced in using OBI Answers to create Reports, Views & Charts to enhance the user experience.
Expertise in Creating and Scheduling iBots in Oracle BI Delivers to provide real-time, personalized and actionable intelligence data to subscribers.
Expertise in configuring Usage Tracking and Multiuser Development Environment (MUDE).
Worked with DBA's in improving the Performance Tuning in OBI using Cache Management, Aggregate Tables, and Indexes.
Expertise in Developing Reports with BI Publisher integrated with OBI.
Knowledge in working with ETL Tools such as Informatica Power Center/ Power Mart 8.x/7.x in creating Source/ Target definitions
Knowledge in creating Sessions, Workflows, Mappings and Mapplets using various available transformations in Informatica like Router, Aggregator and Lookup.
Expertise in DWH and OLAP Technology – Star Schema, Snowflake Schema, Fact and Dimension Tables
Motivated the Team to High Standards Analysed the assigned projects and distributed in the team accordingly and offered solutions to the Top Management regarding Project related queries.   
Worked in Co-ordination with various stake holders and ensured all tickets get closed as per SLA.
Worked closely with Senior Management Team in prioritizing projects for existing and future needs, identifying resources and estimating the effort needed.
Possess Good knowledge on Toad & XML Publisher
Possess Good Knowledge on Oracle Modules (CRM, HRMS, Financials etc)                                        
Possess Good Expertise in BICS and OACS.
Have given Corporate Trainings.
Show More
Skills
Data & Analytics
Programming Language
Web Development
Development Tools
Software Engineering
Database
Others
Networking & Security
Operating System
Software Testing