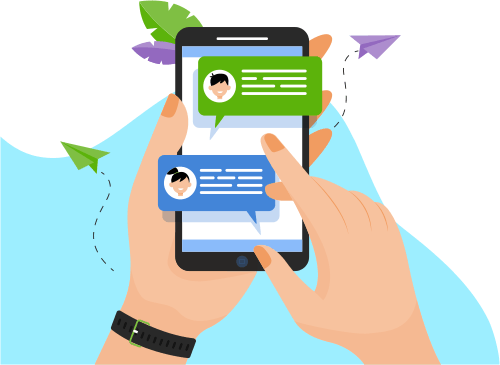 Now you can Instantly Chat with Saiful!
About Me
•                  Presently Working in Banking Domain projects with Xavient Digital powered by Telus International as Senior Software Test Engineer.
•                  Expertise in ...onal as Senior Software Test Engineer.
•                  Expertise in Functional Testing, Regression Testing, Adhoc Testing, System Integration Testing, smoke Testing.
•                  Very good experience in Test Cases planning, test scenario creation, execution of test cases, defect logging, defect tracking and test result reporting, QA strategy.
•                  Very good knowledge of Creating Test plan, Estimation, Various report Creation i.e Daily status report, Weekly status report, SIT test result certification report, entry criteria and exit report.
•                  I have got opportunity to work as Onshore Lead from offshore, in this role my responsibility is to work closely with offshore resources and with clients too to deliver the projects in time. My involvement is from requirement analysis, Design phase, walk through with clients meeting and to understand the scope of testing from application team. Also, to interact with the offshore resources so that they can deliver the daily update for the project SIT and test design phase.
•                  Excellent exposure of defect life cycle, defect tracking & closure. Defect tools used Bugzilla, HP-QC, HP-ALM, Jira.
•                  Good Experience in Requirement Analysis.
•                  Excellence in Test Data Creation _excel.
•                  Excellence in Test Execution using tool TEST RAIL, HP ALM.
•                  Good Experience in Banking Testing - LQC (Liquidity centre) Cycle
•                  I have received PAT on the back award for Quarter-2 2018 for my consistence good performance.
•                  I have received employee of the Quarter award for Quarter-2 2019 for my consistence good performance.
Show More
Skills
Software Testing
Web Development
Software Engineering
Development Tools
Database
Others
Portfolio Projects
Contribute
Working as leadership for this project.
Description
Web commercial is a web application that provides the business credit clients with the ability to access their commercial loan information and initiate loan related transaction.
Show More
Show Less
Contribute
Leading the project from front.
Description
Positive pay enables us to review images of check exception items online and make our pay/no pay decision, helping to minimize the risk of check fraud and improving your overall treasury management.
Show More
Show Less