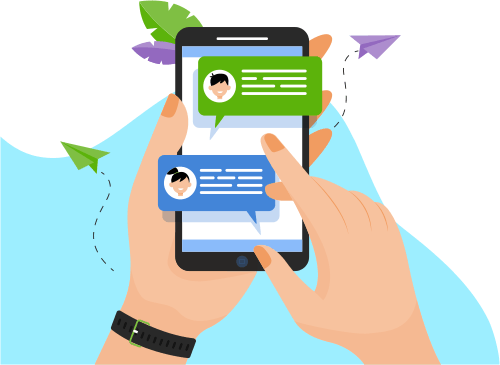 Now you can Instantly Chat with Shiva!
About Me
A detail oriented Professional with 2.5 years of IT experience in software testing industry in Manual and Automation Testing using functional testing, Nonfunctional Testing, Regression Testing, API Testing, Web services Testing, Database Testing, ...ng, Nonfunctional Testing, Regression Testing, API Testing, Web services Testing, Database Testing, Globalization Testing, GUI Testing and Automation Testing with Selenium Webdriver, looking for an opportunity where I can enhance my skills to a good level and hence can grow more in techno management side.
Show More
Skills
Software Testing
Database
Development Tools
Programming Language
Web Development
Operating System
Others
Software Engineering
Graphic Design
Portfolio Projects
Description
Client : Appian (USA)
Domain : Investment Banking
Description :
Thomson Reuters Elektron is a suite of data and trading propositions, including low latency feeds along with the analytics, enterprise platform and transactional connectivity to support any workflow application. All of these capabilities can be deployed at a customer location or delivered as a fully managed service from any one of our co-location and proximity hosting sites around the globe. Through its core capabilities, Thomson Reuters Elektron supports any financial workflow and is also the power behind Thomson Reuters Elektron, the most innovative desktop and mobile financial application in the world. This brings our global infrastructure to the fingertips of financial professionals, wherever they are and whatever their role. Together, these serve both the enterprise and the individual, providing effective market analysis and uncovering unique actionable insights through desktop or server APIs, proprietary or third-party development.
Roles and Responsibilities: ➢ Involved in analyzing the requirements and communicating with BA team for better understanding of the requirements. ➢ Responsible for test deliverables, prioritizes and monitors activities to meet such dates for assigned features. ➢ Identified Test Cases and Test Data. ➢ Writing effective and optimized Test Cases in JIRA using Black Box Testing techniques. ➢ Performing Functional Testing and Regression Testing. ➢ Identifying test cases for Automation. ➢ Developing POM classes and Test classes. ➢ Reviewing the Automation script.
Show More
Show Less
Description
Client : Megapath (USA)
Domain : Telecom
Description :
Megapath is a business telecommunications company, founded in 1996, that provides a Voice, Unified Communications, Internet Access, Managed Security Services, and Cloud Computing services to carrier and service-provider businesses in the United States. The company is headquartered in Pleasanton, California. Megapath billing system is an effective and accurate billing system to be able to assure their revenue. Megapath Billing systems process the usage of network equipment that is used during the service usage into a Unique Call Detail Record (CDR). The billing process involves receiving billing records from various networks, determining the billing rates associated with the billing records, calculating the cost for each billing record, aggregating these records periodically to generate invoices, sending invoices to the customer, and collecting payments received from the customer.
Roles and Responsibilities: ➢ Requirement Analysis: Analyzing the requirements and communicating with BA team for better understanding of the requirements. ➢ Responsible for testing deliverables, prioritizes and monitors activities to meet such dates for individual assigned features. ➢ Identified End to End Test Scenarios, Test Cases and Test Data. ➢ Execution of test cases from Test Lab in JIRA ➢ Performing Functional Testing, Regression Testing. ➢ Validation of Expected output vs. Actual Output in respective logs files using UNIX. ➢ Validation of Expected output vs. Actual output in respective database tables using SQL. ➢ Active participation in weekly/daily status calls with the client. ➢ Participation in project status review meetings
Show More
Show Less