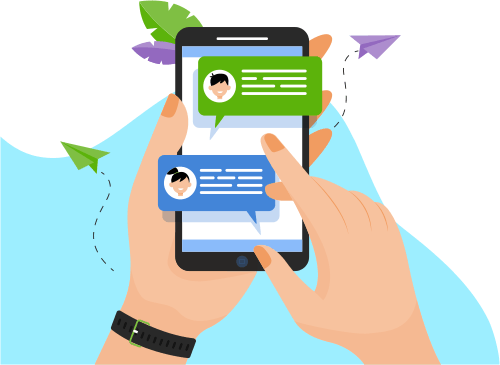 Now you can Instantly Chat with Karuna!
About Me
Having 2.5+ years of Automation Testing (Java + Selenium) and Manual Testing experience.  Skilled in understanding Software Requirement Specification and identifying all possible Scenarios.  Good knowledge of SDLC, STLC and Agile Methodology...ation and identifying all possible Scenarios.  Good knowledge of SDLC, STLC and Agile Methodology (SCRUM).  Experience on functional testing, integration testing, GUI testing, system testing, regression testing etc.  Good experience in requirements analysis, test case preparation, test data preparation, test execution, raising defect, defect follow-ups till completion of processes using Bug Tracking Tool like JIRA.  Good experience in Automating Web Applications, Testing using Selenium WebDriver, TestNG, AutoIT and build Management Tool like –Maven.  Well versed with Handling WebElements and Finding XPath of dynamic objects.  Good Experienced in Selenium Automation Frameworks such as Hybrid Framework, BDD Cucumber Framework, Data Driven Framework.  Implemented test scripts using Design patterns like -Page Object Model, Page Factory Model.  Good Experienced in generating and configuring Extent Report through properties file and continuous integration (CI) with Jenkins.  Good exposure of end to end flow of application release that include handling of GitHub repository.  Having Knowledge of some SQL queries which needs for retrieving data for testing.  Basic Knowledge of Scripting Languages likes HTML.  Knowledge of Rest API using tools like Postman, Rest Assured
Show More
Skills
Software Testing
Software Engineering
Web Development
Others
Development Tools
Database
Operating System
Graphic Design
Programming Language
Portfolio Projects
Description
Role : Software Tester Technology and Tools : Selenium WebDriver, Java, Maven, TestNG, BBD Cucumber framework, Log4j, AutoIt, Extent Report, JIRA. Description : EProcAccount is account management software. It is an important tool for businesses that manage sales processes. In this application we have billing management system, we have purchase and sales management. And also all processes related to one small scale industry we are managed into this single application. In some Enterprises, owners want new customers to grow their business and increase the sales of their products & keep them as long as possible, then in this cases EProcAccount is a great tool to manage customers. It is better way to manage the customers and interaction with them to improve their satisfaction and sales results. It provides standard modules such as Sales, Purchases and Items and Inventory etc. Roles and Responsibilities:  Testing requirements gathering, analyzing and Identifying Test cases.  Developing automation test scripts using Selenium WebDriver, TestNG and Java.  Creating Test Data for Test cases and scripts to read and write test data from/to excel sheets.  Involvement in development of common functions/Utility methods.  Integration of BDD Cucumber framework and Page Object Model for some modules.  Parallel Test Execution.  Analyzing test results and reporting defects. Follow defects till resolution.  Generation of logs using Log4j and test report using extent reports.
Show More
Show Less
Description
Role : Software Tester Technology and Tools : Selenium WebDriver, Java, Maven, TestNG, Hybrid framework, Log4j, AutoIT, Extend Report, JIRA. Description : WACart is a free and open-source web application. Committed to provide best shopping cart experience for both merchants and customers. It is provided with standard modules like Catalog, Orders, Customers, Search. Customer can view, search, and add different products in cart.  Personal Details Roles and Responsibilities :  Testing requirements gathering, analyzing and Identifying Test cases.  Developing automation test scripts using Selenium WebDriver, TestNG and Java.  Creating Test Data for Test case scripts to read and write test data from/to excel sheets.  Involvement in development of common functions/Utility methods.  Integration of Hybrid framework and Page Factory Model for some modules.  Parallel Test Execution.  Analyzing test results and reporting defects. Follow defects till resolution.  Generation of logs using Log4j and test report using extent reports
Show More
Show Less