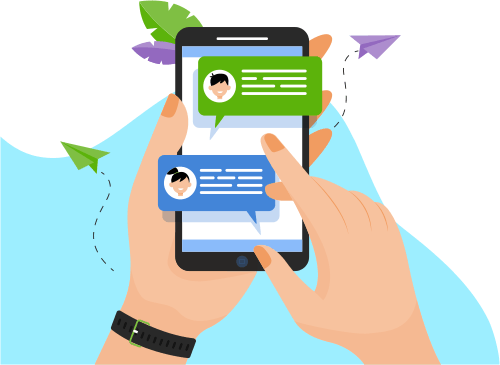 Now you can Instantly Chat with Sayali!
About Me
An IT professional with 3.3 years of experience in Manual and Automation Testing. Extensive working experience in Functionality Testing – Functional Testing, Non-Functional Testing, Regression Testing, API Web Service Testing, Database Testing.<...nal Testing, Non-Functional Testing, Regression Testing, API Web Service Testing, Database Testing.
Show More
Skills
Others
Software Testing
Web Development
Development Tools
Programming Language
Operating System
Software Engineering
Database
Graphic Design
Portfolio Projects
Company
PROJECT NAME: BillFlex
Description
DOMAIN: Telecom Billing CLIENT: Alligato Canada DESCRIPTION: Rating, billing, revenue, and customer management platform for telecommunications industry. BillFlex is a secure, scalable cloud based or licensed, billing, rating, customer and revenue management platform for telecoms, utilities, Internet of Things (IoT) and managed services companies. No matter how complex your services, how you bundle products, or what equipment you need to track and support through your field service workers, BillFlex provides full visibility of all transactions and measures your margins and metrics within a singular platform designed specifically to handle transformation in the digitization of products and services. RESPONSIBILITIES:  Understand the requirements and clarify the doubts with BA.  Testing the software developed to meet the requirements of the end user.  Designing and executing test cases according to the Functional specifications.  Execute SQL queries for getting data from the database to do testing  Testing involved System, Regression, Compatibility and Adhoc.  Initial Analysis and study of Requirements provided.  Developing and Executing Test cases.  Checking data integrity and data correctness.  Checking the logs using UNIX.  Writing down complex SQL queries.  Execute SQL queries to check table updates and data retrieval.  Logging the bugs in Defect Tracking Tool.  To test back-end functionality of an application.
Show More
Show Less
Company
PROJECT NAME: Infinox*/+
Description
DOMAIN: Investment Banking CLIENT: Infinox Capital Ltd. Australia DESCRIPTION: Customized solutions across asset classes including structured financing, real estate financing, special situations group and selective corporate lending. Equity capital raising, related derivative products, risk management Solutions, IPOs, right issues, follow-on's, block trades, equity-linked transactions, and other strategic equity solutions. corporate, financial and sponsor clients with expert advice, innovative solutions, and outstanding execution for both simple and complex transactions and everything in between. M&A advice and execution, refinancing, spinoffs, exchange offerings, LBOs, joint ventures, takeover defense, corporate broking, and other advisory services Equity capital markets. RESPONSIBILITIES:  Analyzing & validating the completeness of business requirements.  Generating the Test scenarios and Test cases.  Creating POM (page object model) and Test classes for the framework.  Retesting defect fixes on each release build.  Performed Smoke, Functional, System Integration, Retesting, Regression testing. 3  Generating Regression Test scripts by extracting the requirements that need to be tested from available documentation and/or liaising with the relevant people.  Developed Automation Test Scripts.  Execution of test cases from Test Lab.  Performing Functional Testing, Regression Testing.  Validation of Expected output Vs Actual Output in respective logs files using UNIX.  Validation of Expected output Vs Actual output in respective database tables using SQL.  Participated in the Test case review.  Experience in Designing and implementation of TestNG framework with Web driver.  Performed parameterization to implement Data Driven framework.  Conduct Internal Test Case Peer Reviews.  Propose improvements to current practices ensuring that approved enhancement is fully implemented, and the repeat errors are eliminated.
Show More
Show Less