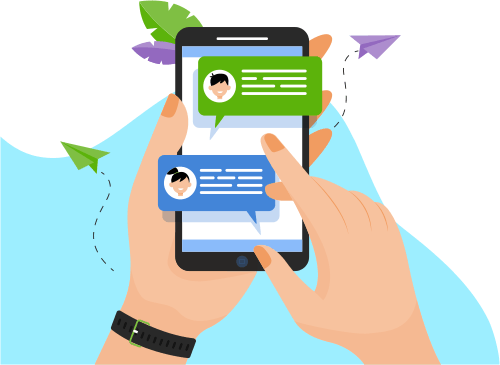 Now you can Instantly Chat with Bhagwat!
About Me
An professional with 2 Years 8 Months of functional experience in Black Box (Manual Testing) that includes Functional, Non Functional, Globalization, UI Testing, API Testing, Webservice Testing and Automation Testing (Selenium Webdriver with JAVA)...n, UI Testing, API Testing, Webservice Testing and Automation Testing (Selenium Webdriver with JAVA) with reputed organization.
Show More
Skills
Web Development
Software Testing
Programming Language
Development Tools
Software Engineering
Operating System
Database
Others
Portfolio Projects
Description
Project : Asset Management System
Domain : Investment Banking
Client : Degroof Petercam, Switzerland
Description: The Program which define for providing advice to clients on complex balance sheet issues and transformational situations Analysis of the available structures through the regulatory landscape while at the same time in Corporate Finance and Financial Markets, serving investors, companies and entrepreneurs. Corporate Finance (M&A, Capital Markets & Advisory) Financial Markets (Equity Research, Bond & Equity intermediation and Cross-assets solutions) with macro and fundamental equity research, sales and trading execution.
Responsibilities: -  Involved in designing Test Scenarios and Test Cases.  Actively participated in Peer Reviews of Test scenarios and Test scripts  Involved in Functional, Retesting, Regression and UI Testing  Responsible for providing the test reports to Test Lead.  Involved in the preparation of daily and weekly status reports.  Performed the different testing methodologies like functional testing, boundary testing, sanity.  Performing Functional Testing, Regression Testing and Re-Testing.  Preparing transition document for other team members.  Active participation in weekly/daily status calls with the client.  Identify the test cases for Automation.  Designing POM Classes and Test Classes
Show More
Show Less
Description
Project Name : Net2phone Analytics
Domain : Telecom Billing
Client : Net2Phone, UK
Description: Billing System Integration Solution for It increases customer satisfaction, delivers value- added services to customers, and improves multi-channel capabilities and effectiveness of marketing solutions in less time. Together, these combine to give you a substantial competitive advantage over other players in the market. Its Billing which integrated Customer Relationship Management (CRM) solution is a set of applications that give you information-driven sales, service and marketing. Its CRM is built on an open, standards-based architecture that streamlines business processes, improves data quality, and allows all your key divisions to draw from the same source of data.
Responsibilities:  Understand the Business and Functional requirements to identify Test Scenarios.  Created and executed the test cases for various scenarios, and participated actively in Functional Testing, validation testing, Usability testing, Compatibility testing, Retesting, Regression testing.  Involved in preparation of daily and weekly status reports.  Involved in Scrum meetings.  Interacting with developers in resolving the bugs.  Analyze customer requirement  Designing and Executing test cases from the Functional specifications.  Participated in the Test case review meetings and send review comments to Team member  Performed Functionality Testing, Retesting and Regression Testing.  Interact with developers and discussed technical problems, Bugs Tracking and Generating Reports.  Reporting the Regular status to the higher authorities in a timely manner
Show More
Show Less