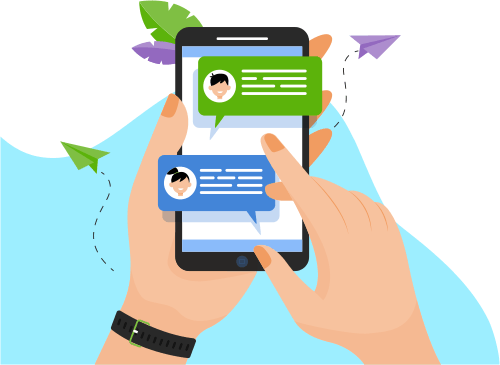 Now you can Instantly Chat with Nivedha!
Skills
Others
Software Testing
Web Development
Development Tools
Mobile Apps
Operating System
Database
Portfolio Projects
Company
Comcast Interactive Media
Description
XFINITY TV Application Testing in Web Browsers: Xfinitytv.comcast.net is a website where people can watch movies and TV shows online. The site works as a tool for finding entertainment on your computer and on your TV.  At XfinityTV people can watch full-length network television shows, feature films, trailers and clips, view Channel Guide, Recording the Programs and Tuning the Channels. Users also can watch live streaming videos through XTV Application.
XFINITY TV Player App Testing in Mobile Devices: Comcast Interactive Media (CIM) has designed an App called "XFINITY TV Player" which allows the user to access only the Play Now movies and TV Series contents. The user can watch the favorite Xfinity On Demand TV Shows and movies on their android phone or tablet – wherever they go. With the Xfinity TV player app, the user can watch thousands of hours of TV shows and movies. Users can also set parental controls. Users can watch premium channels like HBO, Starz, Cinemax, Encore, Showtime and cable channels like TNT , TBS, Cartoon Network, BBC America etc. 
CLOUD TV App Testing in Mobile Devices: Cloud TV App allows users to schedule their recording in cloud and they can download the recordings into their device from Cloud directly. Cloud DVR is a replacement for existing physical DVR devices. The Cloud DVR service, will utilize a cloud-based scheduler for scheduling and managing the CDVR recordings via the customer owned device.  It is envisioned that the user experience (UX) will be supported on multiple platforms such as Apple's iOS, Android and browser-based/app for personal computers and laptops.
X1 App Testing:X1 Remote is designed to work only with X1 Platform cable boxes.X1 Platform cable boxes are available on a limited basis in certain geographical areas. X1 Remote is the best way to control Xfinity TV for X1 Platform. It allows users to change channels, access the menu and more. It has quick links to your DVR and favorites On Demand sections. X1 remote provides easy access and it acts as your Xfinityremote control.
Show More
Show Less