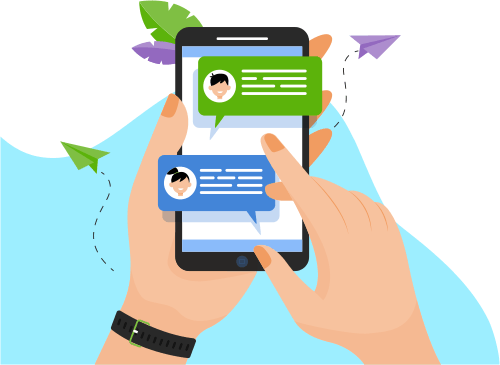 Now you can Instantly Chat with Siddiqua!
About Me
•    Expertise in leading projects through aggressive project governance processes; developed relationships with business stakeholders and leadership teams across geographies and departments
•    Keen analyst with excellence in gathe...dership teams across geographies and departments
•    Keen analyst with excellence in gathering and understanding requirements of clients & other multiple stakeholders, followed by translation into functional specifications as well as provisioning of suitable technical solutions
•    Excellence in working with various realms of activities within migrations, operations and managing the Fortinet Firewall
•    Proven skills in meeting new technical challenges and finding solutions to meet the customer needs; proficient in end-to-end deliveries of goals using project management tools and methodologies
•    Exposure in leading  teams and achieving best performance across multiple business lines with variety of people, business processes & customer base
•    An effective communicator with exceptional relationship management skills with the skills to relate to people at any level of business and management and excellent team building capabilities
Show More
Skills
Others
Development Tools
Database
Portfolio Projects
Company
Firewall Migration Projects
Role
Project Manager (Team Lead)
Description
•    Assisting Program Managers with product information and statues of on-going projects
•    Consolidating the information of functionality of 4 different Firewall Teams 
•    Coordinating with the SharePoint Team and assisting in the site development for the Firewall Teams
•    Creating databases and consolidating client information
•    Acting as a POC (Point of Contact) for Sentry Team and answering to Service Now related queries 
•    Creating case and assignment on Service Now ticketing tool; troubleshooting Firewall issues and simultaneously working on Firewall Migration Projects
•    Hosting client meeting for the migrations and assisting Project Manager with resource allocation
•    Coordinating between Project Manager and Operations Manager
•    Attending weekly meeting with Operational Manager; delivering  presentations to clients with the product details
•    Reporting the status of the projects to the vendors and stakeholders
•    Working on different stages of the projects and coordinating with the internal Sales Team and Project Managers on the 54 on-going client migrations
•    Liaising between India Team & US Team by acting as Client Technical Representative of pilot batch for Sentry Solutions Suite
 
Show More
Show Less
Company
Firewall Database Collaboration
Role
Project Manager (Team Lead)
Description
Collaborate with all the teams managing different firewalls
Aligning the data and SharePoint set up based on each firewall's migration and decommissioning process in line to concise look and an executive level view.
Show More
Show Less
Company
One Help desk Set up in India
Role
Project Manager (Team Lead)
Description
Collaborated with a team of 8 people to set a pilot batch in India. Trained and guided the team on this new help desk project.
Liaison between US counter parts and Indian folks for a smooth transition with Metrics and KPI defined.
Show More
Show Less