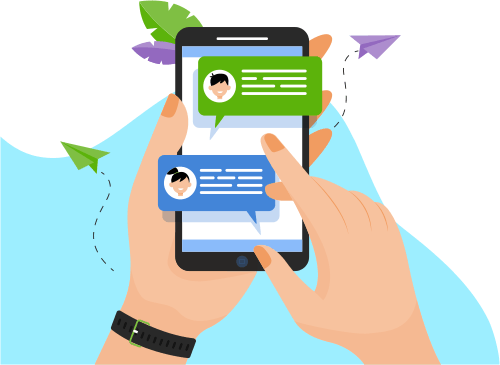 Now you can Instantly Chat with Nitish!
About Me
A dynamic and pragmatic IT professionalwith 6 years of impeccable experience in Software Development & Analysis, IT Infrastructure Management and Continual Process Improvement. Expertise in varied provinces like Interface Design & Development, Pro...ontinual Process Improvement. Expertise in varied provinces like Interface Design & Development, Product Development and Project Management. A cross functional proven leader in providing direction to teams, planning, managing, and overseeing Production Support, Stakeholder Management and Quality Assurance. A self-achiever and boot-strapper with a solution oriented, performance driven and adapting attitude.
Show More
Skills
Web Development
Programming Language
Development Tools
Operating System
Others
Graphic Design
Portfolio Projects
Description
Architected and executed end to end language-support module with Add, Import and Export Feature in Cobia Platform.

DevisedUsersandRoleUserInterfacesbasedomUXDesignusingHTML, CSS and Bootstrap.

Developed and administered end to end Theme Support module with edit, export and import feature in Cobia Platform.

Designed UI & Business Logic for API device response configuration, where user can configure the API Response based on Devices.

Assisted service team to intensify the logic in an optimized way.

Played a key role in production bug fixes repair in lesser time span.

Personalized one of the Headless Content Management System called

Strapi CMS to sync with Cobia Platform.
Show More
Show Less
Role
Full-Stack Developer
Description
Evolved features like creating various types of charts and design charts in 3D Under dashboard Module using High charts.

Reviewed, discussed and worked within agreed time scales and provided feedback to project managers on any variances.

Provided valuable assistance for the bug fixes and functionality and workflow enhancement.

Responsible for software applications troubleshoot and documentation of technical resolutions for research tickets.

Ensured strict adherence to company data functional and user interface standards in the design of application user interface, including screen layout, access, and navigation.
Show More
Show Less
Description
Efficiently operated Page Modeler Module, responsible for design and development of basic and advanced materials.

Designed the Data Table with export, column, visibility etc.

Enabled users to personalize the elements with CSS properties by the

development of a properties panel.

Analyzed, designed and developed modifications and changes to existing

systems to enhance performance.

Defined specifications for complex software programming applications.
Show More
Show Less