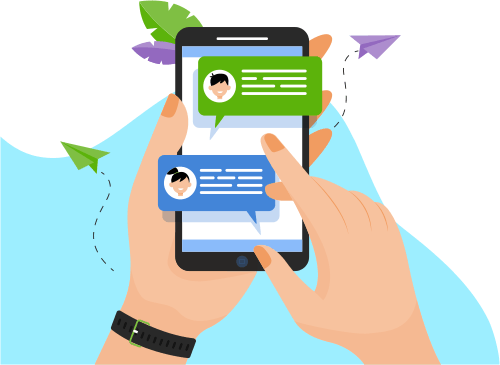 Now you can Instantly Chat with Yair!
About Me
My name is Yair Martínez and I'm a versatile, resolutive and curious engineer who likes to keep learning and developing new knowledges and tools for keeping growing professionally and personally.
Whit an Immunologist fathe...d tools for keeping growing professionally and personally.
Whit an Immunologist father, I chose the Biotechnology Engineering career because of the multidisciplinary path, combining biology and mathematical skills and letting me to satisfy my thirst of knowledge.
Professionally my first steps were on the commercialization of technology in different sectors and technologies, always focused on innovation. Using fundamental tools as the EPR's, CRM's and Power BI, I'd discovered their utility for optimize and monitoring the productivity of a company, encouraging myself for introducing on that analytical world academically speaking.
First I started learning how to export an Excel sheet to Power BI and Tableau for a more graphic comprehension of data, then how to make queries on SQL and Python whit some Data Analysis and Machine Learning libraries such as Beautiful soup for web scrapping, Pandas for Data Analytics or Numpy for Machine Learning, being autodidact at the beginning with platforms as Data Camp, Keagle and Leetcode. Also, I have a diploma of AI Lab School because a training in Artificial Intelligence and actually Im starting with AWS Cloud Practitioner certification of Amazon, Tableau Data Analytics of Tableau and still on Advanced SQL in Kaggle.
I had also worked as consultant, making Business Intelligence on start ups and SME`s, but actually I'm looking for a company who let me consolidate all this effort and allows me a long term position as Data Analyst or Business Intelligence.
My biggest contribution for those who hires me will be a problem solver professional, thinking out of the box with creativity and the ability of learning new and unconventional tools very quickly, helping the organization for having a bigger panorama for design or monitoring KPI's and take the best data driven decisions.
Show More
Skills
Data & Analytics
E-Commerce
Development Tools
Programming Language
Database
Web Development
Others
Portfolio Projects
Company
Prediction of bioavailability for new drugs development
Role
Machine Learning Engineer
Description
AI model that can predict the bioavailability of a drug implementing the models PCA, XGBoosting, DNN and SVR; using an ensemble model.
Show More
Show Less
Company
Bioinformatics RPA Primer design
Description
Use of a Github solution for applying bioinformatics data for designing our own RPA primers for Syntetic Biology
Show More
Show Less