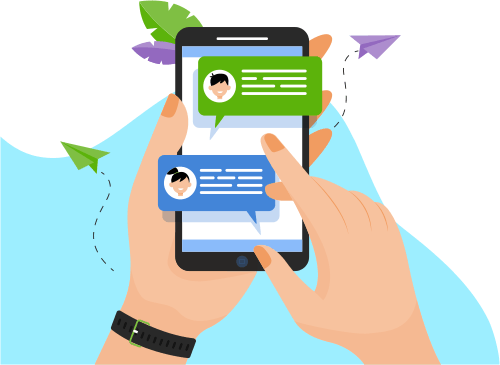 Now you can Instantly Chat with Shilpa!
About Me
2 years of experience as Python Developer. • Through knowledge of object-oriented programming language • Working knowledge on Python and libraries like Numpy, Pandas, Matplotlib and Seaborn etc. • Knowledge of Rest API using Python. • Have...ies like Numpy, Pandas, Matplotlib and Seaborn etc. • Knowledge of Rest API using Python. • Have code reviews and code debugging skills. • Basic Knowledge on Machine Learning algorithms like Linear regression, Logistic regression, KNN Classification, Naive Bayes Classification, Decision Trees and Random Forests. K Means Clustering and Apriori Association • Basic Knowledge on NLP and Deep Learning.
Show More
Skills
Development Tools
Data & Analytics
Web Development
Programming Language
Database
Portfolio Projects
Description
Technology used: Python Duration: 5 Months Description: On the sale of the vehicle company provides one year base warranty on its parts and also provides optional one year extended warranty on additional cost. If the customer has not opted for the extended warranty option then after the one year in case of any failure of any part, the warranty is said to be expired and all the expenses has to be incurred by the customer itself and company will not take any responsibility for the same. Role & Responsibility • Working independently and as part of a team to design, develop, test and implement quality web applications • Delivering well structured, maintainable and fully tested systems to time and budget. • Understanding technical design and associated design documentation and participate in design reviews
Show More
Show Less
Description
Technology: React Js, Python Duration: 1 Year Description: Tata Motors Ltd, Commercial Vehicle has recently begun Digital Enablement of the Loyalty Program in the commercial vehicles industry for its Customers. This mobile application is a step towards providing the Customers with their Loyalty information at their fingertips. Some Highlights of the app CV Delight – Fleet Owner and Delegate https://play.google.com/store/apps/details?id=com.tatamotors.cvdelight&hl=en_US≷=US Role & Responsibility • Work on dealer module. • Handled complex calculation module of loyalty points. • Design and Development of web services for application and portal. • Responsible for dealing with the problems, bug fixing and troubleshooting. • Change Request Enhancement & Release Management.
Show More
Show Less