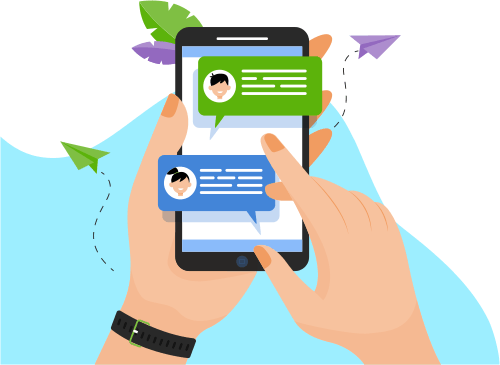 Now you can Instantly Chat with Aquila!
About Me
20Months of experience in developing web applications using technologies HTML, CSS, Angular, TypeScript. • Experience in developing Web Application & Service Integrations. • Collaborated with project management and developers to coordinate te...ion & Service Integrations. • Collaborated with project management and developers to coordinate testing activities at all stages. • Contributed to projects within Scrum project management environments. • Followed SDLC best practices within Agile environment to produce rapid iterations for clients. • Liaised between marketing and IT on web development projects integrating front-end assets to back-end systems. • Application deployment in Server (puTTy) / Cloud (Azure) Virtual Machine. • Ability to learn and develop using new technologies quickly. • Having good analytical and technicalskills. • Teamwork, collaboration and Problem-Solving.
Show More
Skills
Web Development
Programming Language
Development Tools
Operating System
Others
Portfolio Projects
Company
EMPLOYEE ATTENDANCE MANAGEMENT SYSTEM
Description
Environment :Asp .Net Core 3.1, PG SQL, Angular. Role : Software Developer Team Size : 3 Clients : ESIC - Sanathnagar, SSH & MCH Responsibilities • Involved in writing code in Angular code. • Involved in integrating .net core API. • Deployment in Server/ Cloud Virtual Machine. • Understanding functional and design requirements at Technical level. • Extensively used Angular inbuilt components like Grid View, Charts and other out of the box components. Description Attendance Management system provides real time integration with facial recognition system. EAMS offers excellent flexibility to build an organizational structure to match its time-attendance hierarchy. We provide centralized time and attendance solutions for large enterprises having offices at multi-location. EAMS offers high scalability and modularity solutions for the growing demand of organization needs.
Show More
Show Less
Company
KAVERI 2.0 (Department of Stamps & Registration, Government of Karnataka)
Description
Environment : Asp .Net Core 3.1, PG SQL, Angular. Role : Software Developer Team Size : 20 Responsibilities • Involved in writing code in Angular code. • Involved in integrating .net core API. • Deployment in Server/ Cloud Virtual Machine. Description KAVERI 2.0 developed using ASP .NET Core, Angular. The project contains department and citizen side. The citizen side manages all the management like managing property registration, marriage certificates registration and so on. under property registration movable and immovable properties, agriculture and nonagriculture land registration. This application providing feasibility to search properties from bhoomi software and to enter the party details fee calculator, market valuation details and finally sending to SRO office
Show More
Show Less