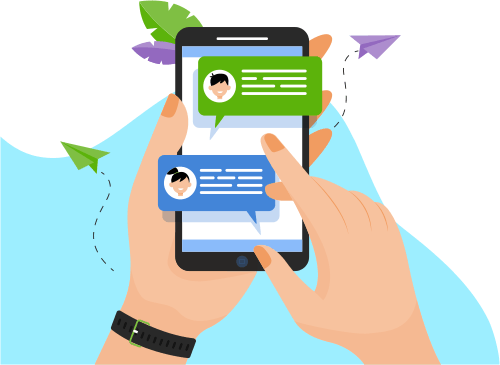 Now you can Instantly Chat with Basavaraj!
About Me
TECHNICAL SKILLS:
• Testing Methodologies: Manual Testing, User Acceptance Testing, White/Black
box testing, Regression Testing, End-to-End/Integration Testing.
• Test Approaches: Waterfall, SDLC, STLC, Bug Life Cy...Testing, End-to-End/Integration Testing.
• Test Approaches: Waterfall, SDLC, STLC, Bug Life Cycle
• Testing Tools: POSTMAN for API Testing
• Defect Tracking Tools: JIRA
• Database: SQL
PROFESSIONAL SUMMARY:
• Good working experience on all phases of Software Development Life Cycle
(SDLC)
• Reviewing Software Requirement Specification (SRS) and Functional
specifications (FS) documents and deriving innovative ideas on testing
techniques, methodologies, analysing requirements and defect reports.
• Good knowledge in Functional testing, smoke, sanity and End to End testing.
• Experience in Compatibility testing
• Expert using open-source bug tracking tool JIRA
• Executed test case by using all the HTTP web methods like GET, POST, PUT and
DELETE and involved in database testing to validate the data.
• Validating the response, response time, HTTP status code.
• Ability to adapt to new environment quickly, strong team player, good
communication, good analytical skill and computation skills, enthusiastic
learner, confident and sincere.
• Involved in all the phases of Testing Life Cycle and Bug Life Cycle.
• Worked closely with Business analysts, Developers, Support teams to promote
successful delivery of products and services.
Show More
Skills
Web Development
Software Testing
Programming Language
Database
Development Tools
Software Engineering
Operating System
Graphic Design
Others
Portfolio Projects
Description
Project detail: The Edumatica is perfect for educational institutions such as universities, colleges, schools, or anything related to learning. While Edumatica is restricted, Edumatica is open to anyone, meaning a Edumatica also works for websites offering tutoring, online classes, and even information related to education. With Edumatica, you're not limited - you can even host a blog focused on learning and give tips or advice on a subject you're passionate about.
Show More
Show Less
Description
Project detail: Appellon can help your organisation fulfil its full potential. Engaging your workforce, by actively managing your culture, can unlock the opportunities available within your organisation. Deliver on your strategic goals and become the market leader in your industry by engineering your culture to outperform.
Show More
Show Less