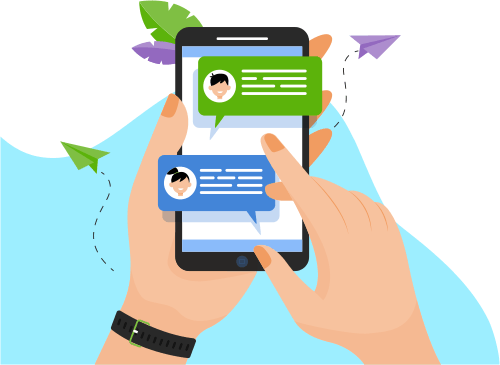 Now you can Instantly Chat with Vikrant!
About Me
Total Experience in the Testing field - 4 years.

Expertise:-

1. Testing Types - Functional, Integration, System, Smoke, GUI, Beta Testing, Alpha Testing, I18N, L10N, Sanity, Regression/Retesting, Explorative, Ad-hoc, Usability te... Testing, Alpha Testing, I18N, L10N, Sanity, Regression/Retesting, Explorative, Ad-hoc, Usability testing, UAT Testing, Audio/Video, Browser Compatibility Testing, Performance Testing, and bootstrapper testing.

2. Methodologies - Agile (SCRUM), Waterfall, Spiral, and V Model.

3. QA processes - Test Case design, Test case addition, updating, and deletion, Test Case Review, Test Case Execution, Test case Time Estimation, Defect Reporting, Root Couse analysis, BVT Testing, Requirement Traceability Matrix, Test Execution Report, Test Summary report, Ticket Testing, Defect Backlog Check and Knowledge transfer.

4. Project/Test management Tools - X-Ray, Confluence, TestRail, Testuff, and Practitest.

5. Bug Tracking tools - JIRA, Bugzilla, Bonsai and YouTrack

6. Build management tools - TeamCity

7. Version control system - Github

8. Reporting tools - Microsoft Office 365 and Microsoft Thunderbird

9. Operating System - Win 7/8/8.1/10, Mac 10.9/10.10/10.11/10.12/10.13/10.14/10.15/11.0, Ubuntu, Android, and iOS.

10. Browsers - Google Chrome, Firefox, Opera, Edge browser, and Safari.
Show More
Skills
Web Development
Software Testing
Game Development
Programming Language
Development Tools
Operating System
Mobile Apps
Database
Others
Graphic Design
Portfolio Projects
Company
Roblox Studio Engine - Testing
Description
Description:
The studio is the building tool of Roblox that helps you to create the places of your dreams. It provides Developers with a more comprehensive and intricate set of tools, which allows for a greater sense of control and creative expression.

Roblox Studio's features are accessible to a variety of skill levels ranging from a novice to an experienced programmer. Tools range from simple manipulation of objects or terrain to entering complex scripts and game functions. Studio also allows you to test your games in an isolated environment before uploading them to the Roblox website.

Roles and Responsibilities:

• Initial Analysis and study of Requirements provided.
• Involved in Functional, Regression, Cross-Platform, Retesting, localization, ad-hoc testing, and Bootstrapper testing.
• Involved in special feature testing by enabling some internal flags using Teamcity.
• Actively involved in Jira Ticket-testing task for checking issues which are reported earlier are fixed or not and for ensuring new features/improvements are correctly added or not.
• Acitvely Involved in test case addition, updating, and deletion task whenever a new feature gets added into the studio.
The tool used For Test case management: - Practitest and Testuff
• Posting bugs using Jira.
• Effectively communicate project expectations, project goals, and scope to the team.
• Client interaction via e-mail and conference calls on a weekly basis.
• Prepared and sent EOD reports to the client on daily basis.
The tool used For Reporting: - Microsoft Thunderbird mail client.
• Involved in helping the team members as and when needed.
• Gives KT to new joiners regarding overall functionality related to the studio.
Show More
Show Less
Company
AAA Game - Far Cry 5 - Testing
Description
Description:
Far Cry 5 is a 2018 first-person action-adventure shooter game, developed by Ubisoft Montreal and Ubisoft Toronto and published by Ubisoft. It is the successor to 2014's Far Cry 4, and the fifth main installment in the Far Cry series. Set in Hope County, a fictional region of Montana, United States, the game revolves around the Project at Eden's Gate, a doomsday cult that has taken over the county at the command of its charismatic and powerful leader, Joseph Seed. Players control an unnamed junior deputy sheriff who becomes trapped in Hope County and must work alongside various resistance factions to liberate the region from the despotic rule of the Seeds and Eden's Gate. The gameplay focuses on combat and exploration; players battle enemy soldiers and dangerous wildlife using a wide array of weapons. The game features many elements found in role-playing games, such as a branching storyline and side quests. The game also features a map editor, a co-operative multiplayer mode, and a competitive multiplayer mode.
 
Responsibilities:
- Understanding the Business Requirements.
- Interacted with the Development teams and Analysts to understand the functionality to test it
effectively.
- Smoke testing on critical or basic features of an application.
- Participatedin Daily Scrum Meetings.
- Collaborated with teams of approximately 150 other testers to locate and report bugs primarily
usingJIRA, Testlodge, Trello, andTestRail.
- Detecting the bugs and classifying them based on the severity, Priority, and Technical
Reproducibility ofthebug.
- Check out all necessary pop-up messages to make the application user-friendly.
- Actively involved in Ad-Hoc, Functionality, GUI, Cross-Platform, and System testing.
- Performed Positive & Negative Testing and End-to-End testing.
- Participated in various testing environments such as PC, Xbox, and PS4.
- Regression testingperformed on every new build of the application.
- Reporting the Coverage status of tasks performed on a daily basis.
- Preparation of Training material and other documents related to the project.
- Active Participation in the weekly status update meeting.
Show More
Show Less
Company
PlayStation VR Game - One Piece Grand Cruise (2018) - Testing
Description
Description:
One Piece Grand Cruise is an interactive, virtual reality game released in May 2018 in Japan, North and
South America, and Europe. A demo of the game is available at Tokyo One Piece Tower.
 
Responsibilities:
- Understanding the Requirements and Functional Specifications of the application.
- Actively participated in all QA and testing activities during UAT and PROD.
- Responsible for updating existing test cases against the requirements.
-Involved in the participation of regular weekly project status meetings to discuss the risks involved
in ongoing projects with Teammates and Team Lead.- Performed various black box testing Methodologies Like functional testing, Compatibility
Testing, Smoke Testing, Usability Testing, Regression testing.
- Tested Application compatibility on different platforms like PC, PS4, Xbox, and Nintendo.
- Retesting of Opened/Fixed Bugs.
- Prepared Test Reports and submitted the bug findings to the JIRA, Bugzilla & Bonsai.
- Involved in defect reporting, defect tracking, and defect resolution.
Show More
Show Less