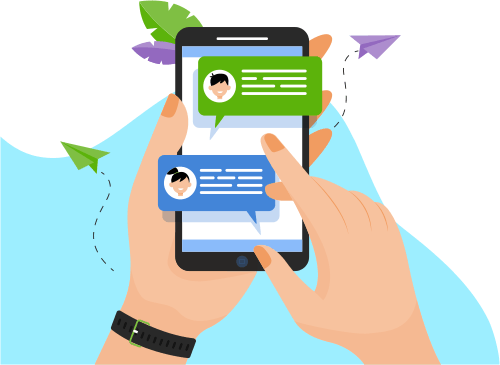 Now you can Instantly Chat with Pravin!
About Me
Highly Motivated and Dedicated professionals with having 3.3+ years of Experience in Manual Testing, Capital Marketing, Investment Banking(Equity), Telecom Billing (CRM),UNIX, SQL, HPALM, JIRA
...
Show More
Skills
Software Testing
Database
Programming Language
Web Development
Development Tools
Software Engineering
Operating System
Others
Portfolio Projects
Company
Equity Trade System
Description
Wells Fargo Securities, LLC is a boutique investment bank that offers financial advisory services. It provides mergers and acquisitions, private placements, and debt and equity capital raising advisory services. Wells Fargo Securities, LLC operates as a subsidiary of EVEREN Capital Corporation.
Wells Fargo Securities delivers a comprehensive suite of banking, capital markets and advisory solutions, including a full complement of sales, trading.
We provide institutional clients, alternative asset managers, and large corporations with a comprehensive approach to the sales, trading, structuring, and execution of a wide variety of financial market products, including bonds, equities, market-linked products, clearing services, and risk management.
Responsibilities:
Follow agile scrum methodology as part of SDLC.
Analyzed business requirements, system requirements and interacting with developers and QA team.
Prepare Test Scenarios, design Test cases, and review them.
Interact with business analyst for requirement analysis.
Participate in daily scrum, sprint planning, review, retrospective meetings as part of agile process.
Perform Functional Testing, sanity testing, Retesting and Regression Testing.
Generate Status reports and share with the management team in a timely manner.
Involved in the Behavioral, Input Domain, Error Handling, Calculation, And Service Level Testing.
Log the defect, monitor their status and track them to closure using in HPALM 12.53.

Participate in client Interaction.
Show More
Show Less
Company
Tele 2 Billing System
Description
Tele2 AB is a European telecommunications operator headquartered in the Kista Science City, Stockholm, Sweden. It is a major telephone operator in the Nordic and Baltic countries and an alternative provider in many others, with about 17 million customers in 8 countries.
Tele2's most recent development has been to realign its geographic footprint towards Eastern Europe and the Nordic region focusing on own infrastructure based operations which provide higher growth options and possibly better margins for the future. One area of notable success has been the growth of the mobile Internet broadband connectivity. Tele2 has achieved the most success in Russian market, with a customer base increasing by the hundreds of thousands yearly.
Show More
Show Less